Conception Island

Scott-Free's blog
Steve & Chris
Sat 14 May 2011 20:16
23:51.144N 75:07.253W

Saturday 14th May 2011

Distance run: 24 nmiles

An easy day sail for a change! Conception Island had been recommended by
friends on 'Moonbeam' as a good stop, so we set off at 0730 yesterday and
had a cracking sail to arrive here and anchor by lunchtime. We were not
disappointed, as this uninhabited island is breathtakingly beautiful.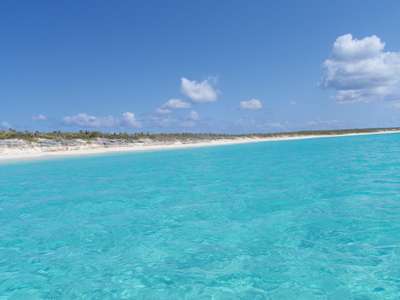 Scott-Free at anchor in Conception Island Turquoise water
A small plaque on the rock reads.... "Welcome to Conception Island".
We immediately got out the fins and snorkelling gear and set off in the dinghy
with Anne & Michael for the nearby beach. Having beached the dinghy, we
swam out to explore the coral heads, and again were rewarded by seeing a
range of colourful fish and coral.
Beautiful, unspoilt white beaches - and is that a while whale I can see?....


Today we have explored the reefs around the headland, and although it was
interesting to see different types of coral, we did not see many fish at
all. Later we plan to take the rib up the river that is just south of the
anchorage to see what is there.

---