Cienfuegos, Cuba

Scott-Free's blog
Steve & Chris
Fri 20 Jan 2012 03:18
Friday 20th January 2012
We arrived in Cienfuegos around lunchtime and went straight to find the Casa Particular recommended by one of our hosts in Trinidad. She was full, but took us to her friend a few streets away who had a very nice house with three rooms available, all opening out into a central garden area. We took the rooms, dropped our bags off and piled back into the car to drive to the town centre. We all agreed that this town had a really nice feel to it and was much more pleasant than Havana as it was much less busy and more laid-back. We had lunch in a hotel restaurant overlooking Cienfuegos Bay and spent the afternoon driving or wandering around and looking at the sights.
Catedral de la Purisima Concepcionin Parque Marti, the central square. The only triumphal arch in Cuba, celebrating the Republic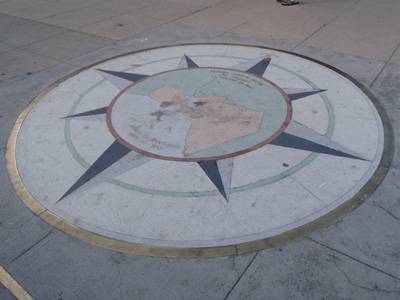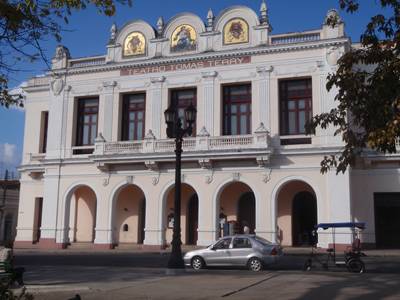 "Zero kilometre" marks the central point of Cienfuegos. Theatre named after a wealthy sugar factory owner.
Dinner al fresco at the Casa Particular Unwinding in the garden after a day of travelling & sightseeing.
After a good night's sleep and a hearty breakfast, we all piled into the car (which had to be shoe-horned out of its alleyway parking spot beside the house!) and set off for the Bay of Pigs.
---