Cartagena photos 1

Scott-Free's blog
Steve & Chris
Thu 29 Nov 2012 15:19
Entrance lobby at guest house, Casa Lucy. Lush garden at guest house.
Breakfast on the patio. Breakfast first course – fruit platter – on Portmeirion china!
Steve's second course My second course - delicious pancakes
Traditional Colombian breakfast – arepas- egg inside pastry.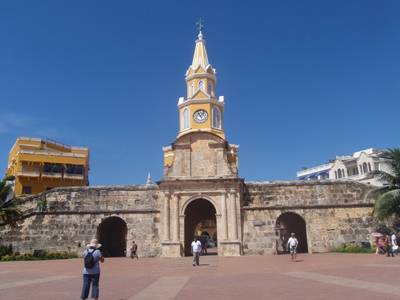 Main gate into the old city of Cartagena. View from top of city wall towards hotels in modern city.
Couples canoodle in these 'windows' all along the wall. On top of the wall looking north(ish).
Steve & Chris
http://blog.mailasail.com/scott-free
---