Cockatoo Island

Scott-Free's blog
Steve & Chris
Tue 29 Dec 2015 22:29
Tuesday 29th December 2015
We took the river ferry from Circular Quay to Cockatoo Island, a UNESCO world heritage listed patch of land in the middle of Sydney harbour, west of the bridge. From 1839-70 it was a penal colony, housing convicts from the overflowing Norfolk Island. For twenty years the convicts worked at building a dock and workshop to service Royal Naval vessels. When the penal colony was closed in 1870, the docks continued to be developed, and apart from a brief period at the beginning of the 20th century when it became a prison again due to overcrowding elsewhere, shipbuilding and repair activities continued through to the early 1990's, by which time it was refitting and servicing Oberon class submarines.
The dockyard was closed in 1992, machinery sold off and over 40 buildings and several wharves were demolished. The island lay dormant for a decade, after which restoration works were begun, and in 2007 it was opened to the public. We spent several hours walking around the island, exploring the remains of its activities as both penal settlement and shipyards.
Beam benders – part of a 1920 machine used for bending steel plate. One of several rusty cranes, waiting to be restored.
Remains of the convict barracks. On one night in 1861 there were 63 convicts locked into one room, such was the overcrowding.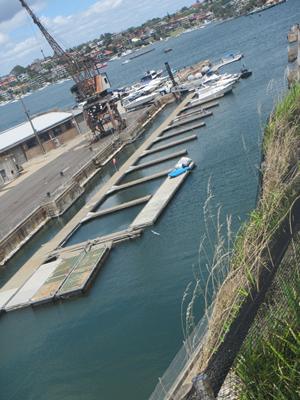 The Sutherland dock – a dry dock for shipbuilding.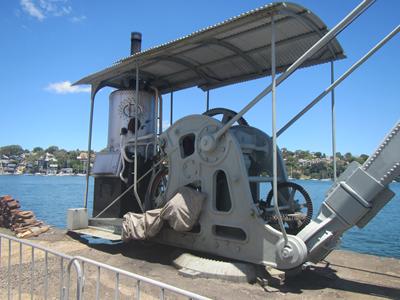 Part of a cannon used as a bollard at the dockside. Mort Dock's steam crane.
More cranes!
Big, empty warehouses with enormous hulks of machinery, slowly rusting through disuse.
Large, empty spaces...with evidence of past activity...a photograph of a ship's propeller that dwarfs its makers.
Today this area is used for camping or 'glamping'. The harbour bridge from Cockatoo Island.
---