Mersin, Turkey

Scott-Free's blog
Steve & Chris
Mon 31 May 2010 22:49
Monday 31st May 2010
After the usual wait to be docked, we arrived in Mersin on Saturday (29th) afternoon with a few hours to spare before setting off for a civic reception hosted by the Mayor of Mersin. An enjoyable evening of wining, dining, speeches and entertainment from a band and a traditional dance group.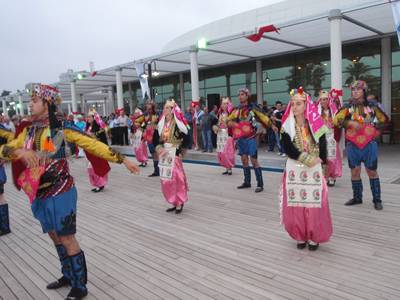 Traditional Turkish dancing. Very sweet and sticky traditional Turkish dessert!
On Sunday we organised a pontoon party for Green group: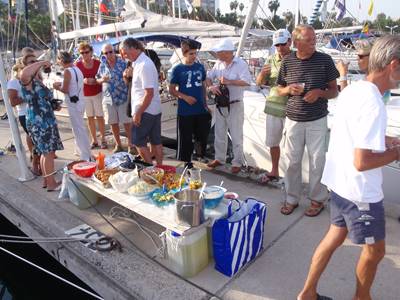 Everyone contributed a dish to the buffet. An opportunity for boat crews to get to know each other.
Rob & Sarah, and Trevor & Lesley from Serafina became honorary Green Group members for a few hours and joined the party.
Dave & Cath (centre), Rally organisers, joined the party.... as did Hassan, the Rally's Turkish organiser.
---