Methoni -> Porto Kayio

Wanderingdragon
Stephen & Anne
Mon 19 Sep 2016 13:09
36.25.849N 22.29.115E
We were up at first light to set off to Porto Kayio. The weather was pushing us on. There were some strongish winds due so we wanted to head east.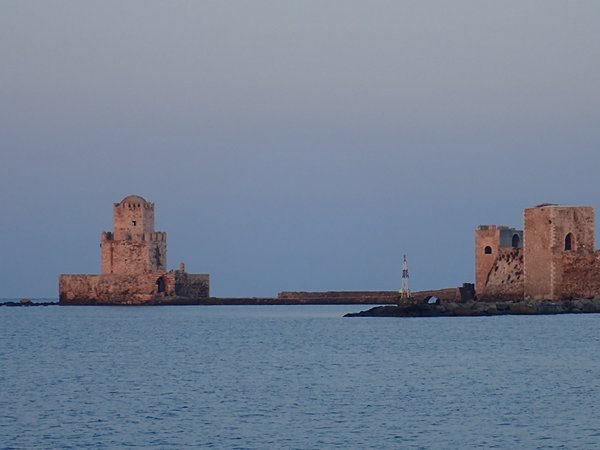 Sunrise on the Fort – did we mention how photogenic this fort is?
There wasn't much wind so we motored along.
Lighthouse on the end of finger two of the Penopolese.
Finger two.
We arrived at Porto Kayio about 16:00and found a spot to anchor. There wasn't much around a few houses, a couple of tavernas and that was it. Up on the hillsides there were hamlets dotted around. A few of them still have us mystified as to how people get to them!
Two of the Hamlets around Porto Kayio
---