Hammamet: Exploring Around the Marina

Wanderingdragon
Stephen & Anne
Fri 2 Jul 2010 14:49
36.22.388N 10.32.741E

This morning we awoke with a dawn chorus of birds tweeting. Yoyo could hear breakfast and went outside to investigate. Fortunately the local birds stayed out of reach.

We had an easy day acclimatizing to the heat and exploring the marina area. We found the bank, local supermarket, laundry and the long term sailors who have been stuck here. They were very helpful in giving us a map of the town with all the useful shops indicated. We also enjoyed a few beers with them this evening.
The photos below are of Hammamet marina which is quite modern and a mixture of sailing boats, large super yachts and the odd classic ship. The local beach next to the marina. The area has lots of hotels and tourists. We know this is not the typical Tunisian country. Finally there is a picture of Stephen raising the Tunisian courtesy flag and customs "Request Pratique" flag before we entered Tunisian waters.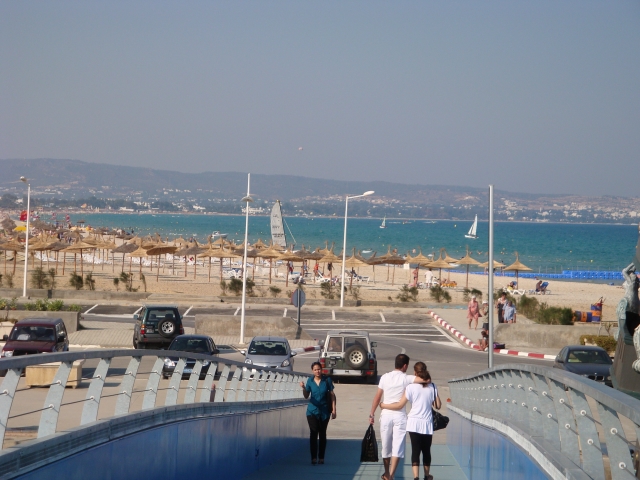 ---