Delux Friday Night Drinks

Wanderingdragon
Stephen & Anne
Sun 23 Jan 2011 11:28
The Friday night drinks went deluxe this week. We hired a 300 bedroom 5* deluxe hotel for 23 of us and spent 24 hours living the high life, drinking, eating and relaxing. It was massively expensive (NOT!). The 60 Dinar (about 27 UK pounds) per person cost included dinner, breakfast, lunch and all drinks including wines, spirits and beers. The very low price reflected the fact that we consisted of most of the âtouristsâ in town. News of our Friday night drinks quickly spread to other hotels who are trying to get us to visit then next week. Even the marina staff popped in to see us â not sure if they really believed we were this mad. Still this was a treat and something we will not do a lot.
Everyone made an effort and dressed up for dinner in the evening. No one stayed up too late but then we did all check in at 3pm so it was an early start.
The hotels normally have a no pet rule, but we did insist that if they wanted our business then they would have to let âdaisyâ the dog stay (she belongs to Mick & Jo). We decided the cats would be better off staying home alone.
Life generally is returning to normal. During the troubles the phone companies kept giving free credits to the pay as you go mobile phones each day so everyone could still make calls. We think this was due to the fact there were very few places open selling the âtop upsâ. Still, we thought this was a really nice gesture, not sure the UK phone companies would be this generous.
Below is a picture of us having pre-dinner drinks, âdaisy dogâ trying to get served at the bar, a view from our room and a general view of the hotel.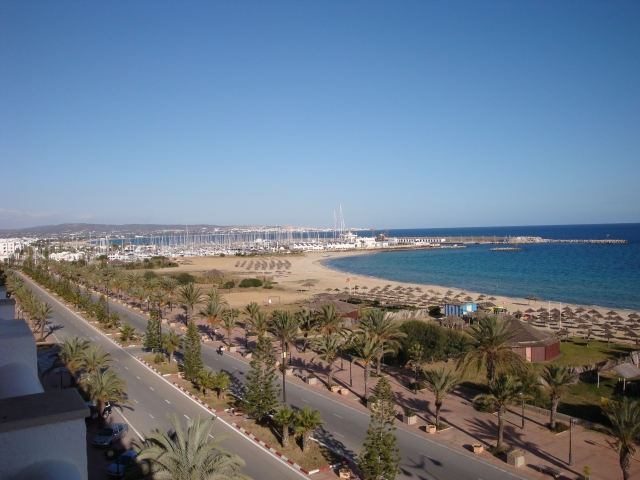 ---