Marina di Ragusa: Christmas and New Year

Wanderingdragon
Stephen & Anne
Fri 18 Jan 2013 10:25
36.46.84N 14.32.74E
Well Ok so the title may be a bit misleading. Yoyo and Wandering Dragon were in Marina di Ragusa while Stephen and Anne went to Las Vegas and California for Christmas and New Year.
Yoyo and Wanda were exceptionally well looked after by our neighbours Jenny and Robert (VENICE LION).
Yoyo getting into the Christmas spirit – with one of her Christmas presents from Michele (Yoyo say's thank you very much for the presents Michele)
First stop on our trip was Las Vegas - the idea was to have 4 days to try and get over jet lag. It worked pretty well. Then we flew to San Jose to stay with Anne's brother.
Anne was in need of a haircut – so off she went with neice Lucy to the hairdressers. Lucy (who has straight hair) came back with curls and Anne (curly hair) came back straight.
After the hairdressers
We had the usual manic rush up to Christmas day. Anne enjoyed herself wrapping lots of presents and making them look pretty with ribbons and bows.
Anne and Brother Pete
The "Kids" Jon, Kate , Lucy and Jesi – well Ok so maybe they are grown up now – but we were all up early Christmas morning to open the presents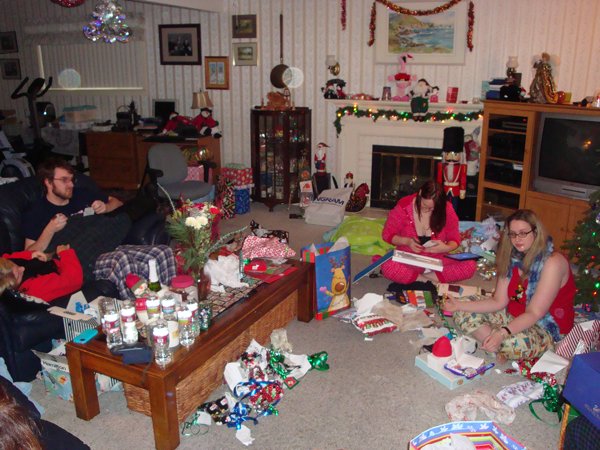 … and after the presents have been opened – the mess.
We had a fabulous Christmas dinner. There were 14 of us in total - sorry didn't manage to get the camera out for that.
Lucy and Anne making strawberry santas.
The finished result
We then had a couple of days to recover – well some of us anyway – Pete, Trish and Kate had to work L At the weekend we set off up to Napa valley for a spot of Wine tasting.
First stop Groth Vineyards …
.. then onto Mumm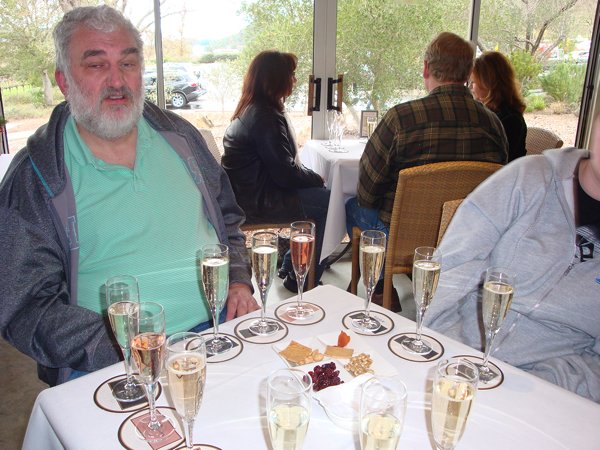 .. to taste some fizz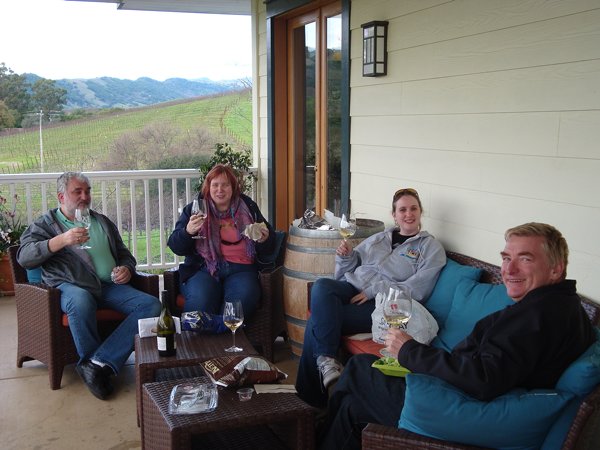 Lunch on the terrace at Michael Mondavi Family Estate Winery & Vineyard
The vines at Michael Mondavi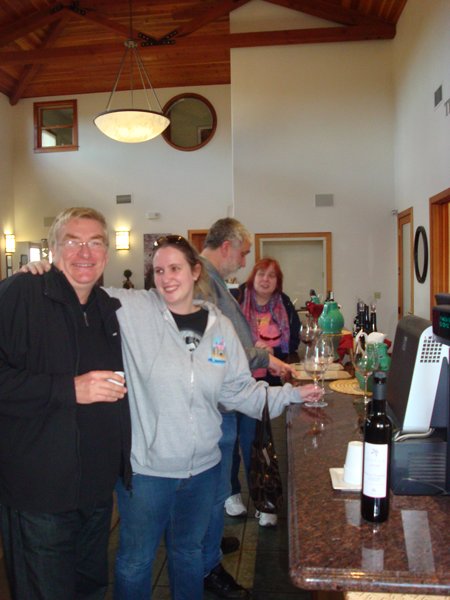 .. and finally tasting the wine at Michael Mondavi.
Then onto Cuvaison – I don't think Stephen will win at hide and seek with this level of hiding!!
.. and finally Domaine Caneros for a final fizz tasting.
We had a quiet evening in for New Years eve – but we did all manage to stay awake until midnight. It was very strange being in one of the last time zones to celebrate the New Year in.
On New Years day we headed off to the seaside and went to Aptos.
The beach at Aptos.
We flew back to Sicily on the 2nd January, having had a fantastic time. Thank you very much to Pete, Trish, Jon, Kate , Lucy and Jesi for a wonderful Christmas.
---