Almerimar: Almeria

Wanderingdragon
Stephen & Anne
Thu 8 May 2008 18:37
36:41.855N 2:47.546W
Yesterday was spent doing more bits on the boat. The excitement came in the early evening when Yoyo had plucked up courage to go outside at last. Then the horrible stray cat jumped on board. Koshka was a hero and fought him off – we ran on deck to see Koshka with a mouth full of white fur. Poor Yoyo ran back inside and hasn't reappeared since. Therapy will be starting from scratch for her.


Today we had a day out to Almeria. We had planned to drive into the hills, however the poor weather changed the plan. We arrived and spent the first 20 minutes queuing up for a parking space, All that time learning how to "stalk" shoppers in Milton Keynes for parking spaces paid of handsomely – those Spanish had no chance. We then walked around town and ended up at the Alcazaba (Spanish fortress).
Almeria has been a port since the Roman times. The castle has changed hands and been used by many different powers since the 10th century hence it has many influences such as Moorish and Christian. In 1522 a large part was destroyed in an earthquake. A lot of the castle has since been restored.
We returned home this afternoon to let Koshka defend the boat against pirate cats.
The fortress at Almeria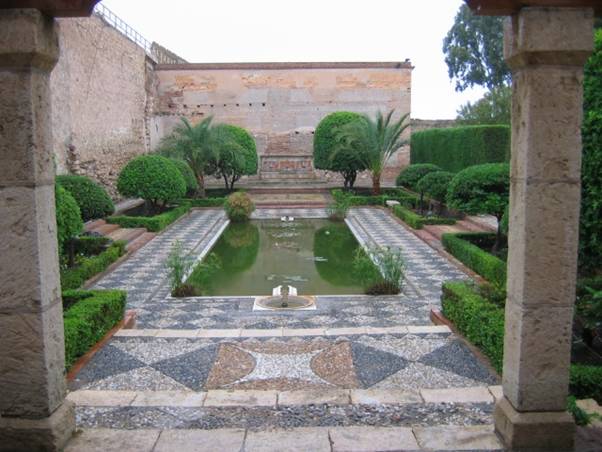 More shots of the fortress at Almeria
and finally a picture of Almeria taken from the fortress


---