37:19.377N 033:09.191E Porto Heli

Ariel of Hamble
Jim and Valerie SHURVELL
Sun 24 Jul 2022 09:59
After a couple of lovely days and nights in the top bay of Poros it was time to make our way towards the boat yard at Kilada.
A great sail covering the 28.62 miles with a top speed of 7.61 knots with gusts of 21 knots. We took the channel south of Dokos for a change and discovered the little lighthouse on the rocks. We have now been with on land and sea for 70 days which sounds a lot but it is amazing how quick the days disappear especially with the marvellous sunsets we have been getting the last few days.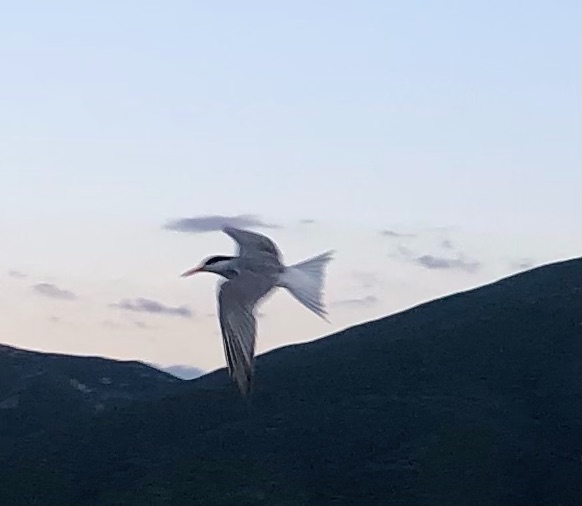 The Terns we're having a great time catching small fish and flying off to fed their young.
---