37:08.59N 25:13.89E Naousa, Paros.

Ariel of Hamble
Jim and Valerie SHURVELL
Sat 20 Jun 2015 18:11
Naousa, Paros.
Monday, 15th June, 2015.
We motored the 9.1 miles from Naxos to Naousa bay on Paros.  We found a lovely little bay and anchored in 31 degrees of water near the beach.  Once we anchored a few bare bottoms appeared on the beach.  Take no notice and swim from Ariel and they all go home at some point.
A great bay for any NE or NW wind as there are so many places to choose to anchor or even tie up in the small harbour.  In the bay are two small islands which also offer shelter.
We had a lovely quiet night with the hotel disco down the bay finishing around 11.
For the motor campervan friends we thought you would like this one we found on the beach in Paros.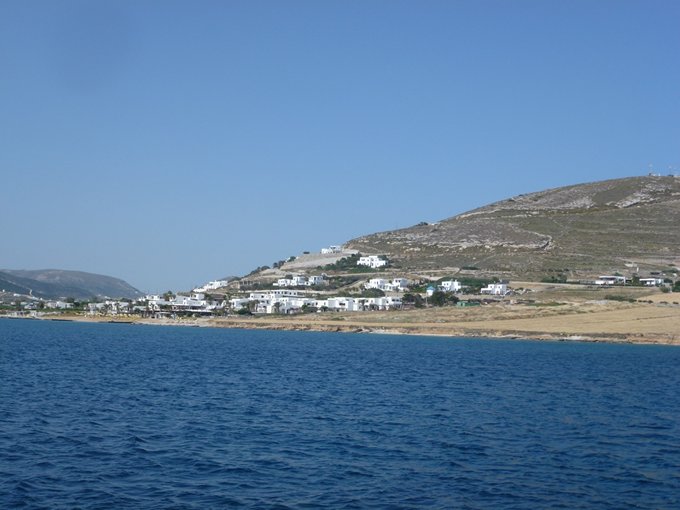 ---