40:34.06N 22:56.05E Thessaloniki

Ariel of Hamble
Jim and Valerie SHURVELL
Thu 2 Aug 2018 20:04
Thursday 21st June, 2018.
We visited the town and the new church which is nearly
finished and Jim went for a hair cut before we left the
broken harbour.  The pavements are broken and you
have to be very careful not to break your ankle and the
roads are in need of repair and lots of shops are left
empty but millions have been spent on a beautiful
church. This could be a smashing little town but it
seems to have lost its way.
We sailed nearly all the 35.42 miles into the 6 ½ mile
big bay of Thessaloniki. Mount Olympos refers to the
whole range of mountains 12 miles across and we could
see them while we sailed along for the whole day.  The
highest peak in the range is Myikas at 9,571 feet. The
whole range is known as the Olympos National Park.
Over 1700 plant species are reported as being found in
the park along with boar and roe deer. The park is a
great place for walkers.  Most people use the village of
Litochoro as their base where hotels and tavernas are
situated.  Mytikas can be climbed to the top in 6 hours. 
It is recommended that people camp overnight on the
mountain as it is difficult to get up and down in one
day. We roared across this big bay with the wind
blowing and got the sails down just before the entrance
to Thessaloniki Marina which is found by looking for
the church on the hill and a radio mast just behind the
marina.  There are 242 berths in the marina and we
wanted to pick up Frank and Sue when they arrive the
next day but also to investigate it as we are leaving
Ariel here for 6 weeks during the summer holidays. It is
advertised as having 24 hour security so we were a little
concerned as we approached and made our way to the
central jetty there was no one to welcome us as the
wind was blowing us off.  Luckily a gentleman on a
huge powerboat took pity on us and came and took a
line as the same time as a rib came charging up telling
us to follow him. Cast off and follow as instructed to
quite an empty pontoon.  The chap picks up the lazy
line and as we reversed in he handed me a very filthy
heavy line before zooming off to jump up on the
pontoon to take the lines and hand me a second lazy
line which was covered in barnacles. Thessaloniki we
have landed!
We were greeted by a Greek gentleman and his
Welsh/Australian wife who were visiting the boat next
to us which had just gone in the water that day. We
were then invited to their very large house on the shore
to have fish with them as Costas had bought too much.
We had a super evening and met their two grown up
children and they marked the areas on our Rod Heikell
pilot book we should visit while we are north.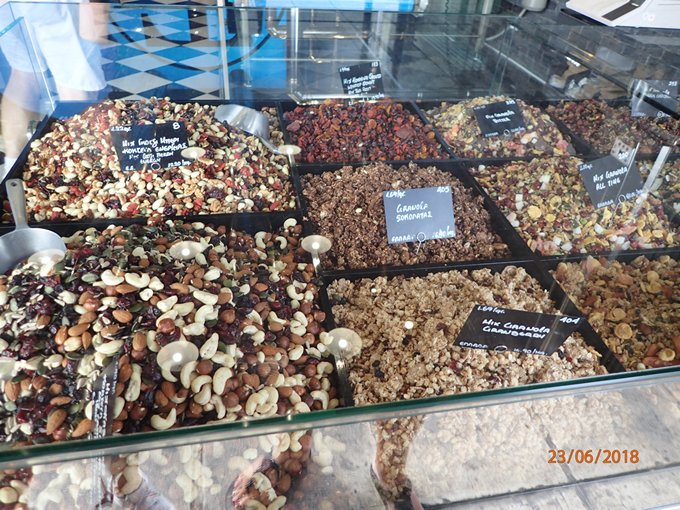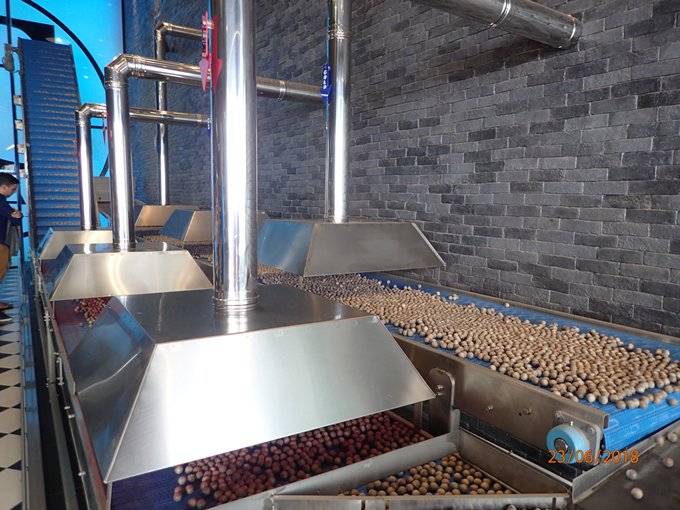 ---