47:52.572N 04:07.199W Benodet

Ariel of Hamble
Jim and Valerie SHURVELL
Sat 23 May 2009 08:26
47:52.572N 04:07.199W  Benodet
What a place !  A lovely estuary with gin clear water.  A bit like Salcombe estuary but larger, with beaches on either side of the river as you come in.  Large beaches stretch away from the mouth of the river in either direction.  It is no wonder this has developed into such a holiday destination for the French.  Again there are water side properties of great elegance and beauty. " Location, location, location." A good lottery win may be enough for one.
A lovely walk to the point at Combrit on the Sainte-Marine side was had to help the appetite for fresh hake for dinner.
The Glenan sailing school came in to the pontoon near us in the evening the crews were probably university students and they kept us entertained with music and singing until the early hours.
The Isles de Glenan are about 5 miles offshore from here and we may visit there if the weather allows.  It is supposed to look like the Caribbean with crystal clear waters and the colours in the depths and the white sand beaches.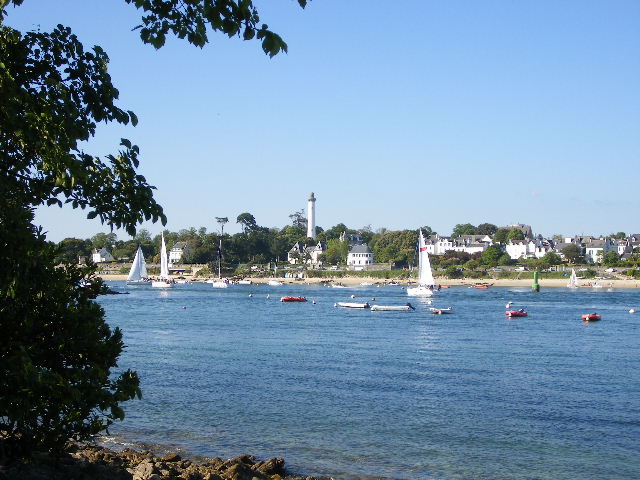 ---