Zaknythos town, Strani Hill and castle

Ariel of Hamble
Jim and Valerie SHURVELL
Mon 13 Aug 2012 17:50
Zaknythos town, Strani Hill and castle
Friday, 10th August, 2012.
We decided to stay another night as we were enjoying the town, the little beach being across the tarmac from Ariel and it also appeared a good idea to walk up to the Venetian castle and Strani Hill after dinner for the views.  We followed the bus map up past the shops, houses and cottages via long hilly roads and up steep steps until we came to the very posh houses with the beautiful views each had.  Most had very noisy dogs that were not used to walkers passing by on their way up the castle road which had woods either side.  The views were stunning and the restaurants had many tables ready for the weary travellers to sit and enjoy a beer before finding a much better route back.  We followed the road down with the help of car lights around and around steep roads and bends and finally found the town.
There had been erected during the day a platform in one of the main squares and school children were dancing dressed in Greek costumes even though it was now around 11 o'clock.  The children were all enthusiastically dancing one dance after another.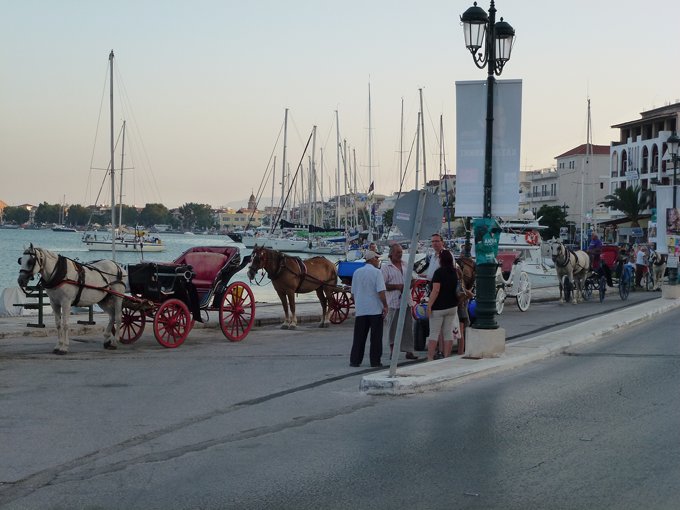 ---