37:38.5N 23:10.2E Epidhavros

Ariel of Hamble
Jim and Valerie SHURVELL
Mon 27 May 2019 20:07
Tuesday 21st May, 2019.

After another delightful day in Vathi we crossed the bay
to Epidhavros.  We didn't see any dolphins or any big
fish just a few little ones jumping out of the water. 
There was no breeze and we anchored in the bay. 
Absolutely delightful.
Our only problem is the big church overlooking the bay
does like to start ringing its bell early in the morning.
We don't understand why it is never on the hour or the
half hour it is always minutes later. A mystery I need to
find out about.
The evening was very quiet and the next morning we
went ashore for some supplies.  Beautiful butchers and
not far away a very nice supermarket.  We were sad to
see everywhere needs a little bit of love and care. 
Several hotels are not going to open and you just get the
feeling life is pretty hard for the village people. The
harbour welcomes yachties but it could be made so
much better and that would bring in more boats.
In the afternoon Med Sail consisting of half a dozen
charter boats arrived and they were brave and swam. 
The water temperature has crept up to 20.8 but not quite
warm enough for either of us yet.
We had another wonderful quiet night on anchor.  The
weather forecast said rain during the night but we didn't
have any and we woke to a beautiful blue cloudless sky.
Breakfast outside as usual and with the lovely scenery
what else do we need!!!!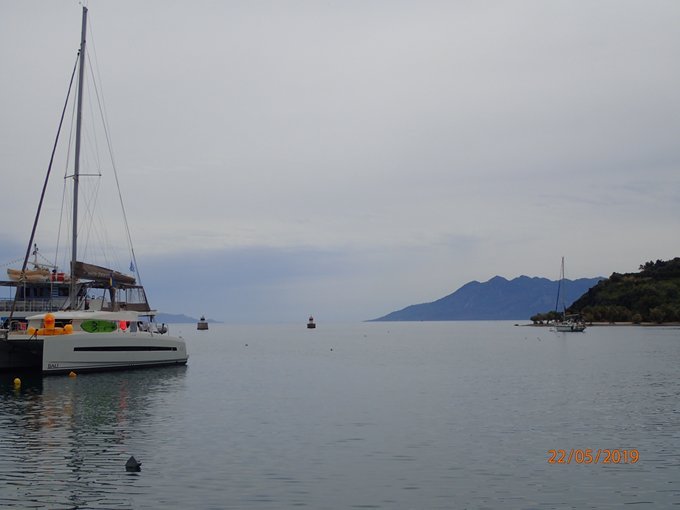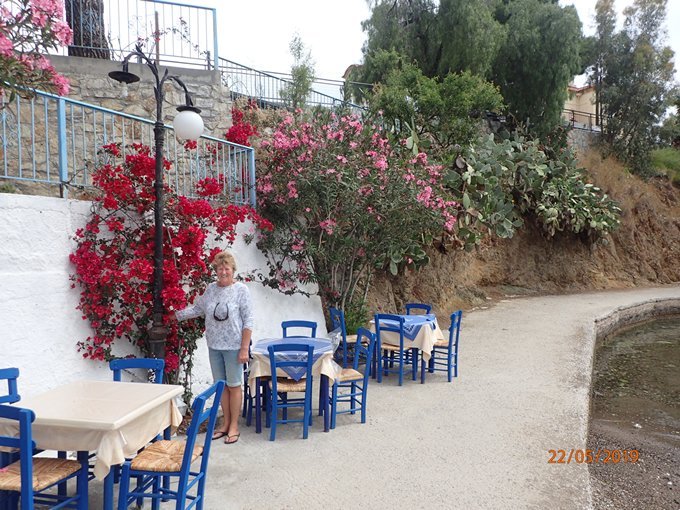 ---