44:00.78N 08:11.18E Alassio

Ariel of Hamble
Jim and Valerie SHURVELL
Thu 22 Jul 2010 20:14
44:00.78N   08:11.18E   Alassio
We covered 47 miles from Villefranche to Alassio in Italy.  We set off early and sailed passed Monaco on the way to the French/Italian border where we celebrated just after Menton with a glass of beer.
We were luck to see a family of 4 dolphins working for their breakfast as we sailed along the beautiful Italian coast line.
We dropped anchor in the bay at Alassio where we rowed ashore to find a bar showing the world cup semi.  Although it was late we were surprised at the number of children who were out playing.  The evenings are very warm so perhaps many have an afternoon sleep.
On the way back to Ariel in the dinghy a wave caught us off guard and we left the beach and managed to soak Sue and me as we were in the front.  As the water was warm we ended up laughing until we nearly cried.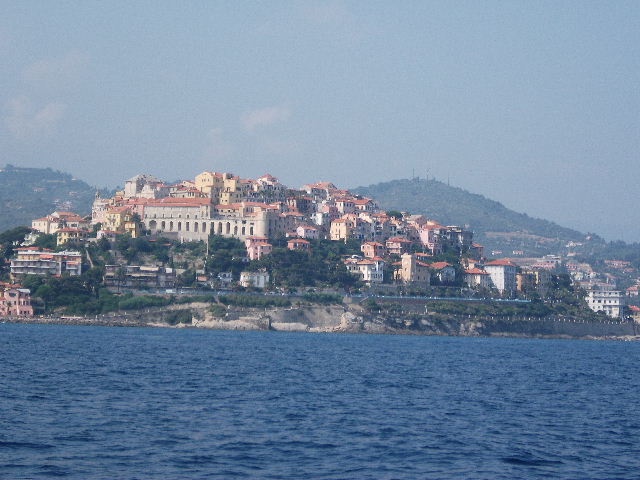 ---