Poros 15th September, 2015

Ariel of Hamble
Jim and Valerie SHURVELL
Sun 20 Sep 2015 08:26
15th September, 2015.
The parts arrived from Athens late Monday evening and the plumber was with us early Tuesday morning.  An hour and half later he left and we watched to make sure there was no water to be seen.
We decided to follow Brian and Mari to Korfos and left Poros.  After we turned into the channel at the top of the bay the engine decided to hoot that it was not happy so we turned and slowly motored back to Russian Bay for it to cool and for Jim to check the water level.  We had lost more water than we thought so Jim topped up when it was cooler and after a relaxing hour or two we decided to return to Navy Bay in order to get some anti freeze to help top up what we would have loss.
Brian and Mari texted the next morning to say they had left Korfos early and were the first though the canal and were on their way back to the Ionian by 10 o'clock.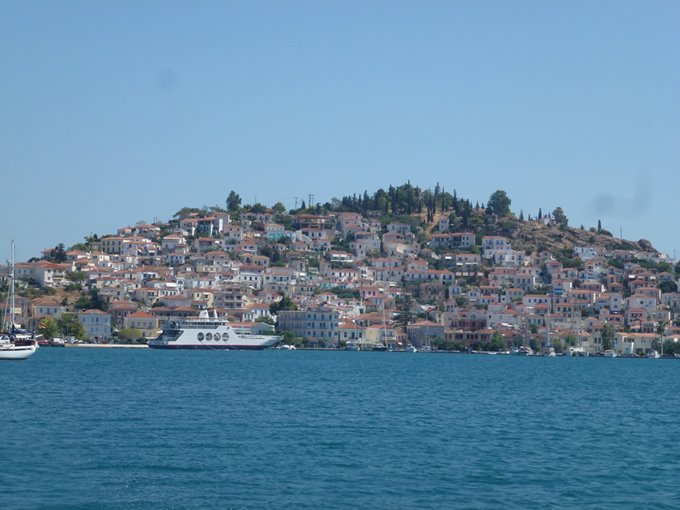 ---