Porto Heli 4th October, 2020.

Ariel of Hamble
Jim and Valerie SHURVELL
Tue 26 Jan 2021 21:04
Sunday we just continued a few jobs in readiness to put Ariel to bed for the winter.  I like to polish all the surfaces inside, clean out all the lockers and generally give everywhere an inspection. This winter's job is to make another fitted sheet for our guest bed.
Jim works on the sides of the boat polishing and I usually work on all the white topsides and we share the stainless. We like Ariel to be ready for us the next season and to arrive with everything just right to begin again. Obviously, it does  get hot and so we tend to start early after breakfast and take a break for 11 o'clock coffee and continue on if it is too hot.  Usually by lunchtime the sun is too hot and it is time for a swim, lunch and a read or in some peoples world a little sleep!!!!!
Porto Heli is very quiet with most of the cafes shut and a lack of people.  The virus has caused a lot of hardship in Greece like the UK and many of these shops will never reopen.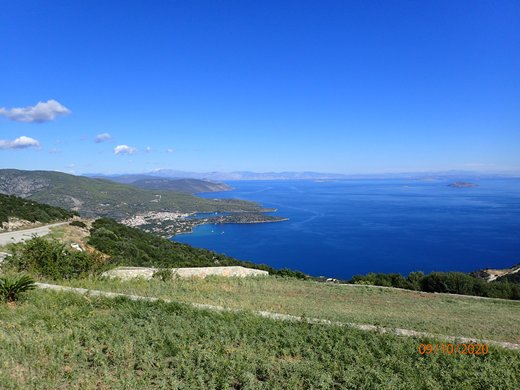 ---