Ischia

Ariel of Hamble
Jim and Valerie SHURVELL
Thu 9 Jun 2011 15:26
Ischia
Ischia lies at the western end of the Bay of Naples along with the islands of Procida and Vivara which form the Phlegraean archipelago.  The volcanoes that formed the bays, sheer cliffs and caves are now extinct but the thermal springs remain which bring lots of tourists each year to the healing waters.
The Greeks arrived here in the 8th century BC but left for the mainland very quickly as they did not like the residents already here.  The Romans enjoyed the warm springs and today there are 103 springs available on the island.  On free hot spa is the hidden secret of Sorgeto where the temperatures of the spring which gushes through the rocks at 90F at all times.
The last eruption occurred in 1302 and fearing another Pompeii all the residents fled to the mainland in Baia only returning 4 years later when they moved into the Castello Aragonese which had been built to protect Ischia from the constant invasions of foreign powers and pirates.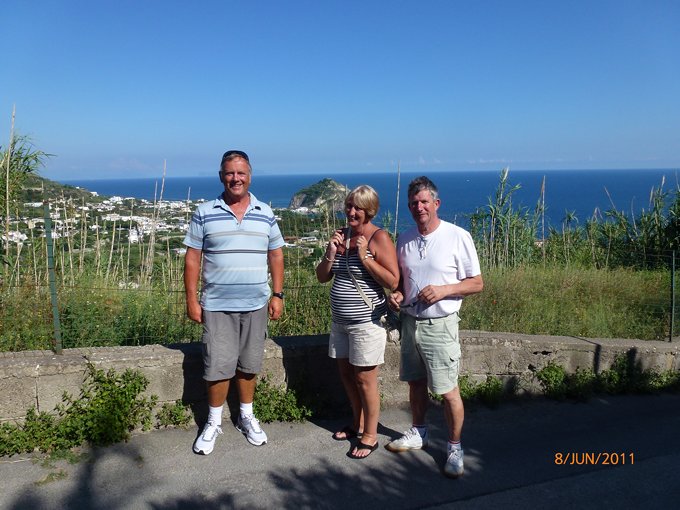 ---