37:08.632N 024:30.822E

Ariel of Hamble
Jim and Valerie SHURVELL
Wed 25 May 2022 13:44
Serifos Wednesday 25th May, 2022.

Super evening watching the sunset in Sand Bar Bay and the sheep roaming the island.
A few super yachts came and went and a few charter boats settled in with the rest of us. The night gave way to a gentle roll now and again but nothing to much.
This morning people were already paddle boarding and swimming before breakfast.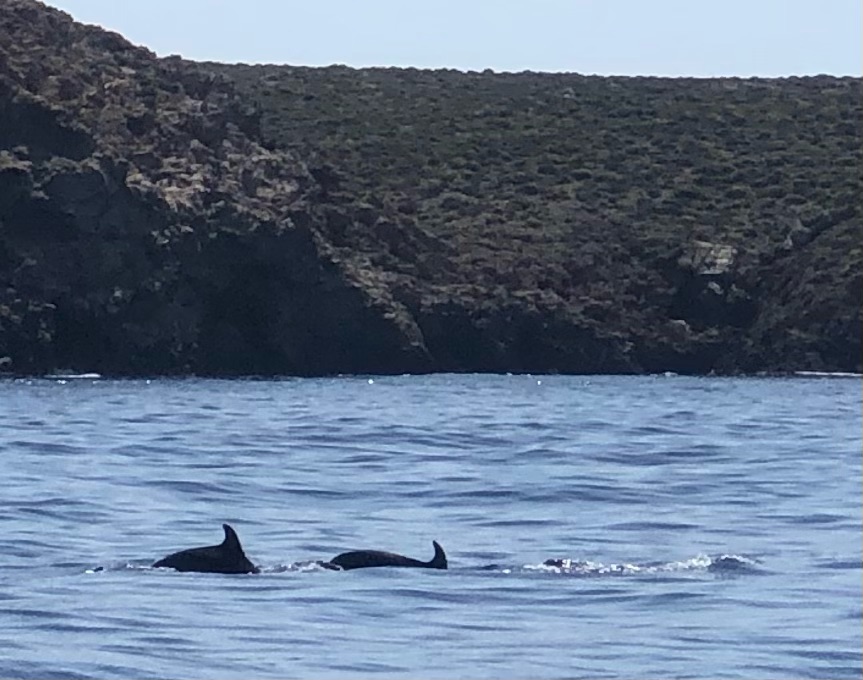 We left the bay around 10 o'clock and motored to the end of the island going south. We were lucky enough to see a family of dolphins working hard for their breakfast. They didn't stop weren't worried about us.
Once we rounded the headland we hoisted the main as a breeze started to come across the water but not enough to turn the engine off. We had coffee and lunch on the move and by 2 pm the sail was down in the entrance and we were anchored in the main harbour on Serifos. We covered a distance of 25.7 nautical miles. The temperature is 21.4 not quite as warm as yesterday.

The chart shows the harbour.

On the way into the harbour Jim spotted a huge turtle. It must be the best year ever for turtle spotting. Serifos is a dome like island with white houses on the chora which is SE of the summit of Mount Troullos (1,919 feet). There is quite a holiday trade here as the ferries come in regularly. In the past there were iron ore mines on the west coast of the island. The island is generally populated by the older generation as the younger people have left the island for work probably in Athens.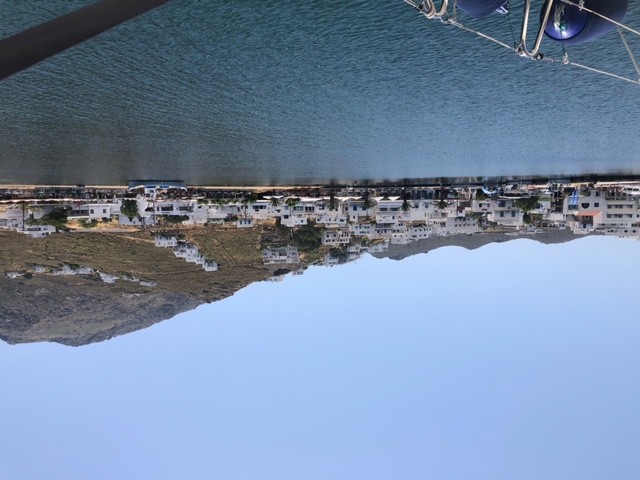 ---