38:40.92N 20:41.92E

Ariel of Hamble
Jim and Valerie SHURVELL
Wed 25 Jul 2012 09:06
Vlikho, Lefkada.   Wednesday, 25th July, 2012.
The bow roller has been taken away after two hours of the rigging being eased and the genny secured.  The roller has gone to a work shop to be put in a vice for 24 hours to straighten it.  The roller was damaged two years ago in Sardinia by an Italian gentleman and this is the first place we have found that Jim decided have the tools and expertise to do the job correctly.  Rory and the chaps from Vlikho Yacht Services are all very helpful and the yacht club is just across the road from us from where we are bow to on the quay.  It should be back this afternoon but as Greek time goes it may be tomorrow but the view is wonderful so we must just wait for it to return and the rigging attached and tightened.  Jim has been out working on removing the glue which was under the plate so it is easy for the chaps to come along and do the job a little quicker.
As you can see from the first photograph some of our neighbours make themselves very at home.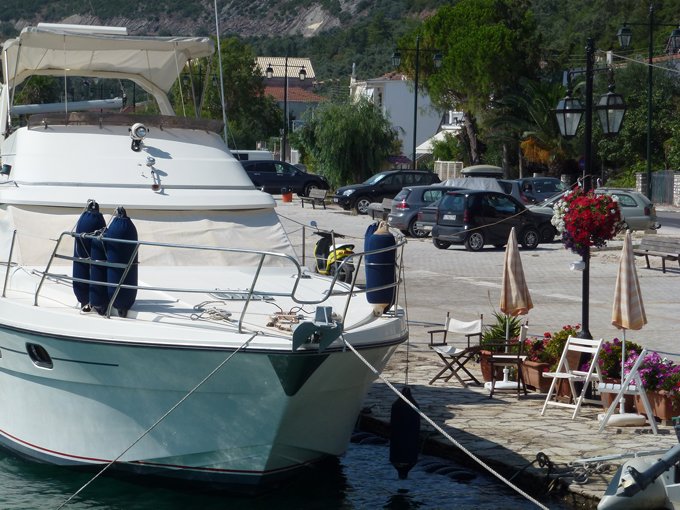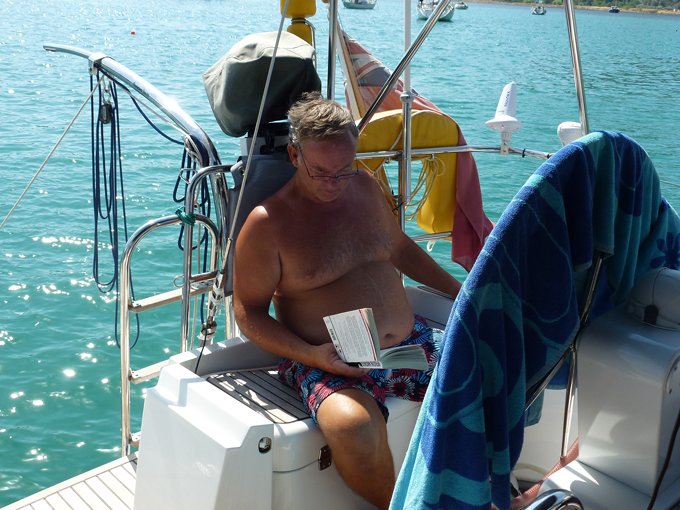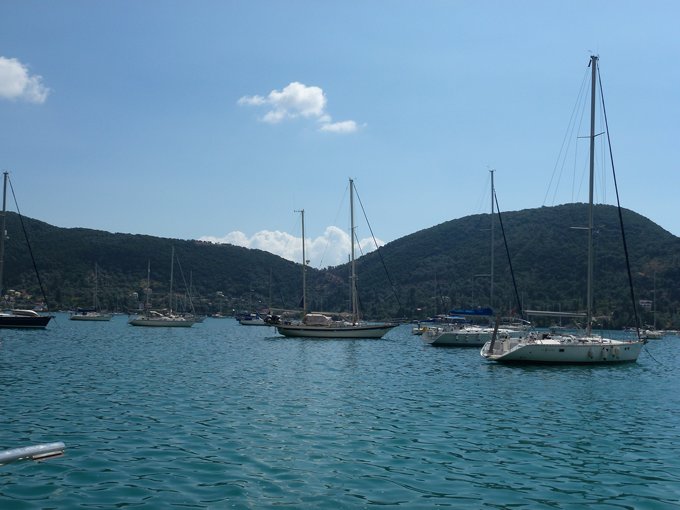 ---