Poros Quay

Ariel of Hamble
Jim and Valerie SHURVELL
Sat 27 Jun 2015 15:02
26th June, 2015.
We had two lovely nights in Russian Bay.  Brian and Miri joined us for pizza lunch on Ariel after they arrived from Zen Marina, Athens together with Clive and Tricia.  We stayed another night as it was so tranquil but the next day as the weather was showing signs of thunder and lightning we moved to the quay in order to be safe.
We got the bikes out and climbed the mountain to the Poseidon Temple which is 6th century ruins near the centre of Kalavria.  The orator Demosthenes poisoned himself in 323 BC rather than surrender to the Macedonians.  The site was linked to ancient Troezen the Peleponnese and visitors have unlimited access.
We had to walk up to half the way up to it but the views were lovely.  We looked across to Aegina, Methana, Athens and we could see the island of Ydra.  Before dinner we had drinks with Brian and Miri on Genevieve and then we decamped to the Poseidon restaurant for the usual great meal.  
27th June, 2015.
During the morning we chatted and had coffee with Tricia and Clive before the six of us took the bus to Monastery Bay and walked back to town along the coast road.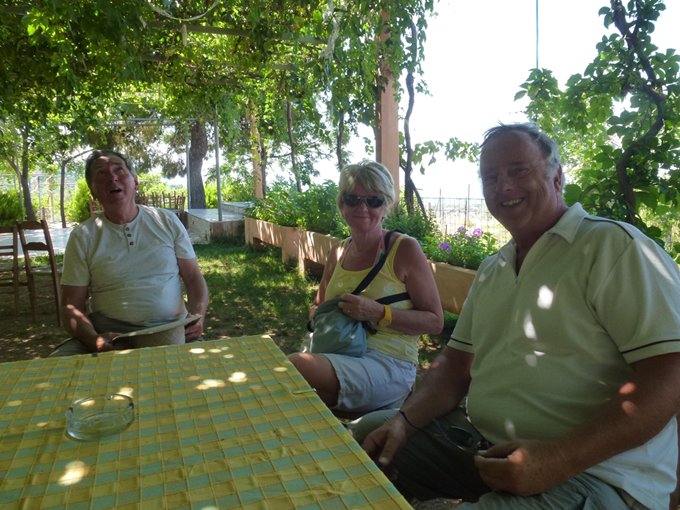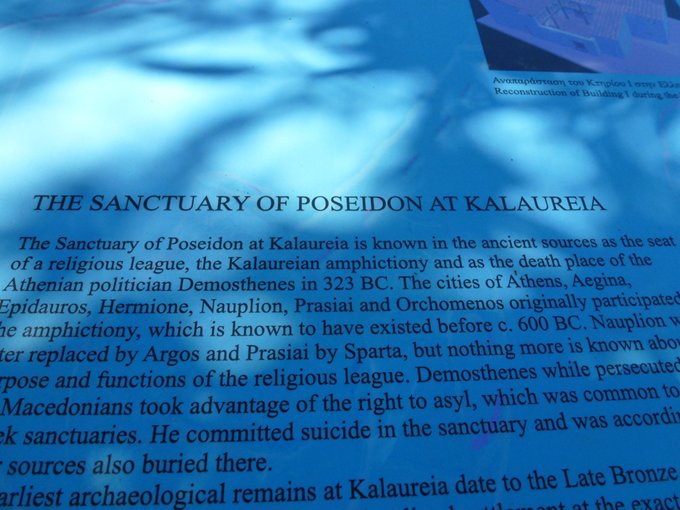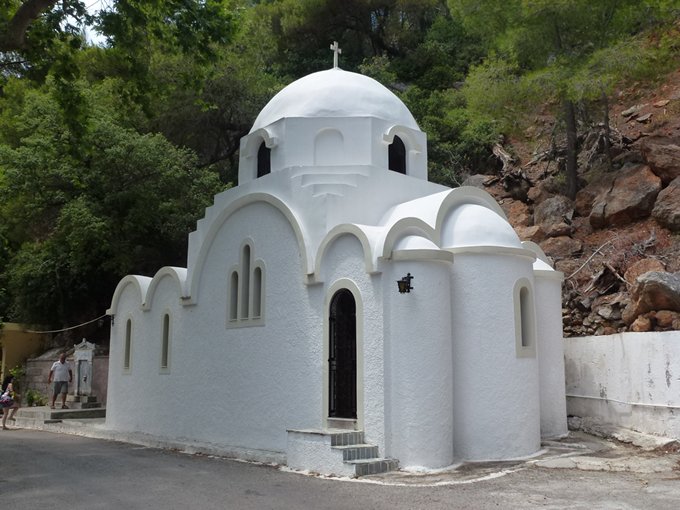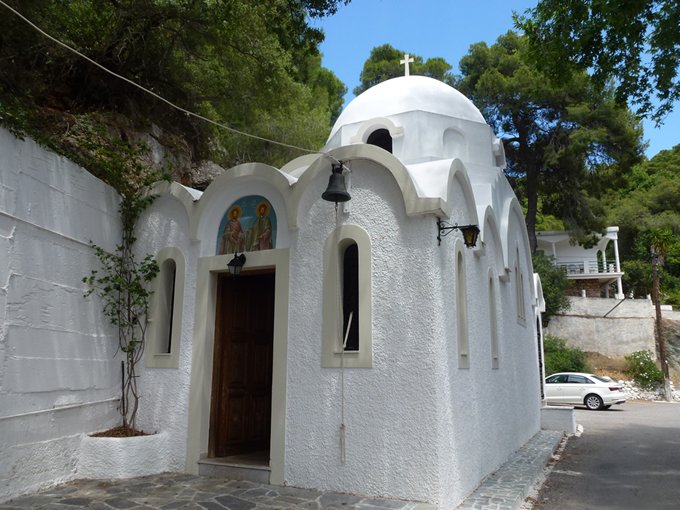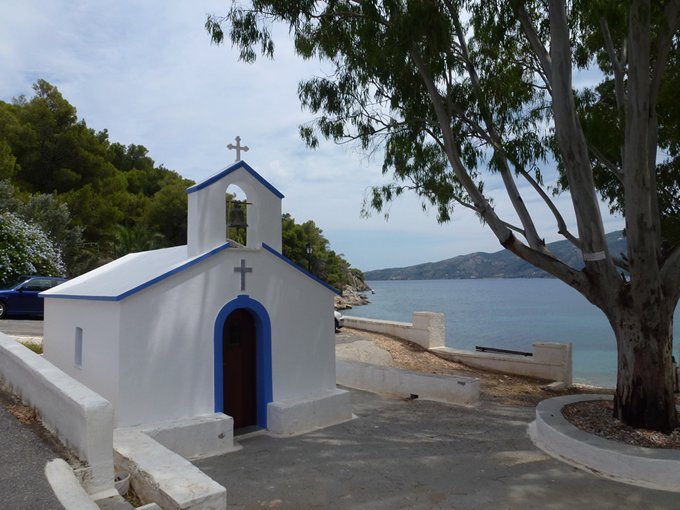 ---