37:08.63N 24:30.95E Livadhi, Serifos Island

Ariel of Hamble
Jim and Valerie SHURVELL
Tue 2 Jun 2015 13:16
 Livadhi, Serifos Island
Monday 1st June, 2015.
The flotilla left at 5.45 a.m. while the air was still.  When we got up for breakfast at 8 the wind had started to increase in strength.  Time to leave.
We had a great sail from Kithnos to Serifos.  The wind at times was blowing 25 knots between the two islands and we were sailing at 8 to 9.1 all the way.  As we rounded the corner of the last headland we took down the main and sailed along with the genoa down the east coast until we pulled into the bay of Livadhiou.  The wind was very strong as Jim motored up the bay as the wind was coming straight off the mountains down into the bay.  The only spaces on the quay were into the wind being pushed back on the quay so we anchored off the beach.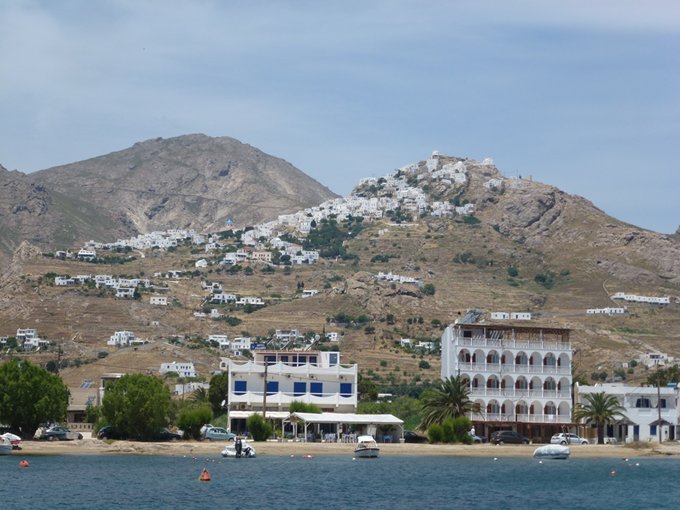 ---