Vesuvius and Pompeii

Ariel of Hamble
Jim and Valerie SHURVELL
Fri 17 Jun 2011 18:57
Vesuvius and Pompeii
Sunday 12th June, 2011.
We had decided we would take the train to the nearest point for Vesuvius.  Vesuvius was wonderful and after a worthwhile climb we were able to walk around the crater and take pictures.  When it erupted for the last time in 1944 the crater grow in size by roughly 100 metres higher but closed the hole when it blew from.  Therefore, it puffs out smoke in several places around the crater.  The whole volcano is monitored 24 hours a day as they know what destruction it will do and therefore they have to have prior warning time in order to evacuate towns and places like Pompeii and all along the coast from Sorrento to Naples.  We were lucky to have a very clear day and we were able to see for miles until a cloud came over and rolled into the crater.  We had just missed a church service at the top of the crater as they were all leaving as we arrived with their church flags.
After this experience we left Vesuvius and returned to the town of Pompeii for late lunch and to visit the ancient city.  The sizes of lemons on display for the lemon juice drink were the size of honey dew melons!
An earthquake in AD62 which shook Pompeii and damaged many buildings were merely a practice for the tragic day in AD79 when Mount Vesuvius erupted and buried the town in 20 feet of purnice and ash. Although it was discovered in the 16th century, serious excavation did not begin until 1748 when a while city was revealed.  We were lucky enough to see paintings on walls and many sculptures which had survived and it is still possible to see graffiti on the street walls which are now covered and protected.
The work which has taken place and the work in progress reveals a wonderful legacy for Italians and foreign visitors to visit.  Much of the knowledge of daily lives of the ancient Romans comes from the excavations of Pompeii. There are many private houses where wealthy Romans lived which can only be visited by advance booking.  We were amazed at the size of the area and how big the city was.  In the bakery they found loaves of bread which were carbonized and there were several bodies which had been covered and have been discovered.
The Amphitheatre is intact and just needs some work to repair which would have been the seating area for 20,000 people.  It is hoped in the not too distant future it will be used again as a theatre. There are still several large areas which still need to be uncovered and examined.
The artefacts have been moved to Naples Museo Archeologico Nazionale in the city.  Pompeii is really a day's visit, but we saw as much as possible in our few hours before we caught the train back to Torre Del Greco.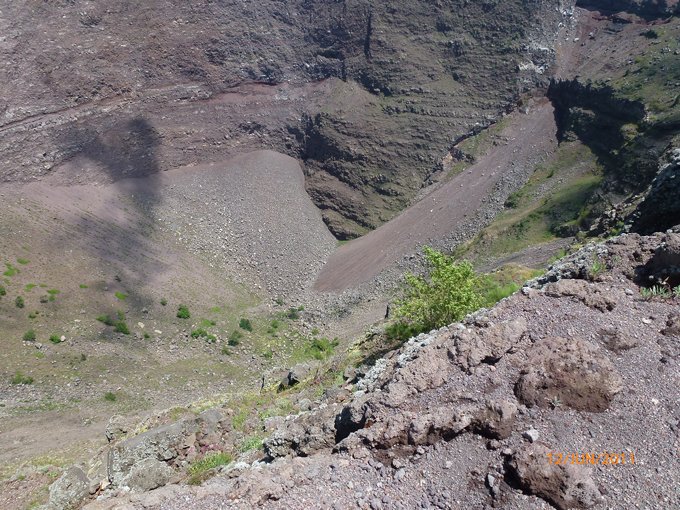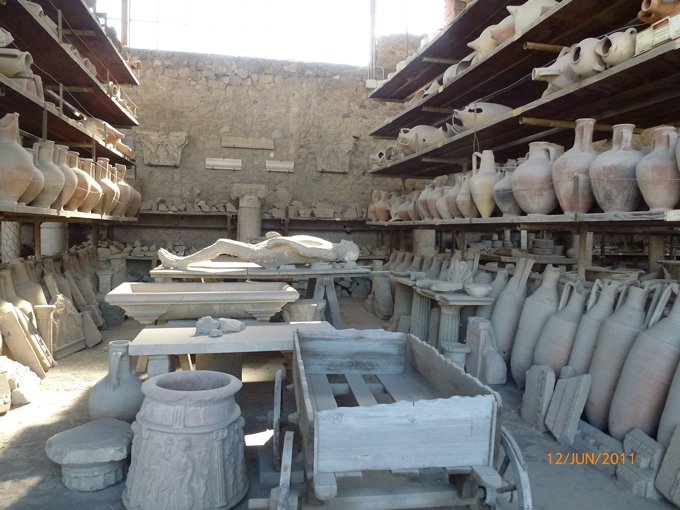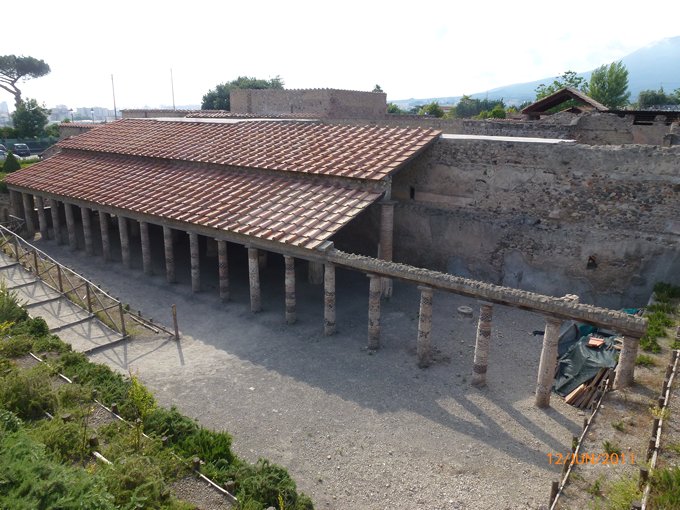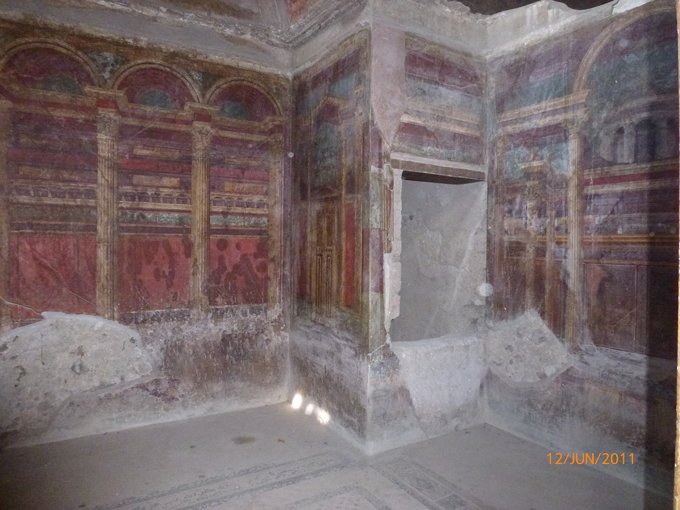 ---