41:56.09N 03:13.01E Aiguablava 30.4.2010

Ariel of Hamble
Jim and Valerie SHURVELL
Wed 5 May 2010 10:55
41:56.09N 03:13.01E      Aiguablava   30.4.2010
Today there is no wind and therefore after a little shopping and of course, the little cake for 11 o'clock coffee we left Palamos and motored out of the harbour.  We explored several bays on the way to Aiguablava and discovered beautiful beaches, fisherman cottages on the beach and a feeling that not much has changed in the last few years.  The views the owners have from the villas along the coast is just wonderful.  It is around 35 miles to Barcelona so many may be weekend retreats.
Jim decided we would investigate Fornells as there are several areas where we can hide behind the cliffs for cover from the wind from all directions.  We struck lucky, in around the headland we came past the Parador la Costa Brava perched on the headland by Cala de Aiguablava.  In summer it is impossible to get a mooring or anchor, but today we are sitting right in the middle of this wonderful small cove looking at the beach, holiday makers and kids swimming!!!!  We won't try the water today as it is 15.8ºC again.  A little cool for us.
As you can see from the photographs it is "perfect".  If the wind is kind we will stay here for a few days.  The water is very clear, we can see the bottom and the little fish swimming around.  There is a small town to discover and a few little coves for the dinghy to take us plus an ice-cream shop.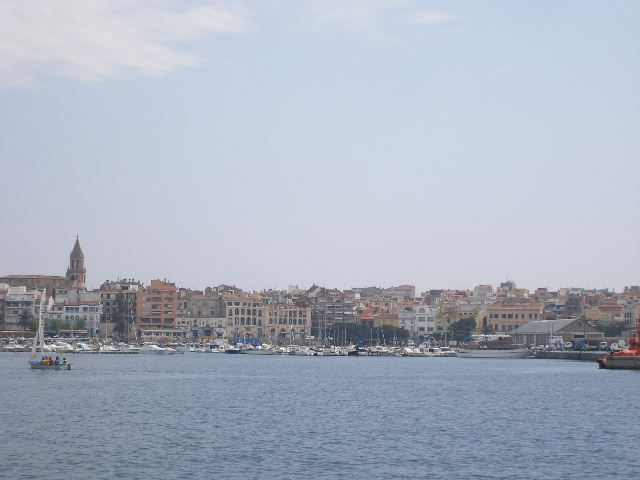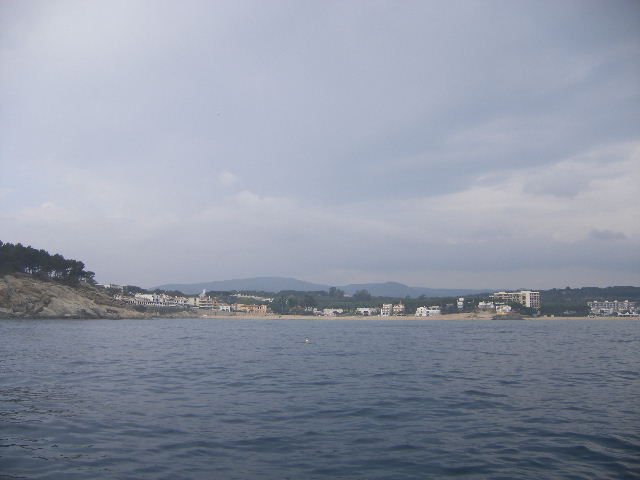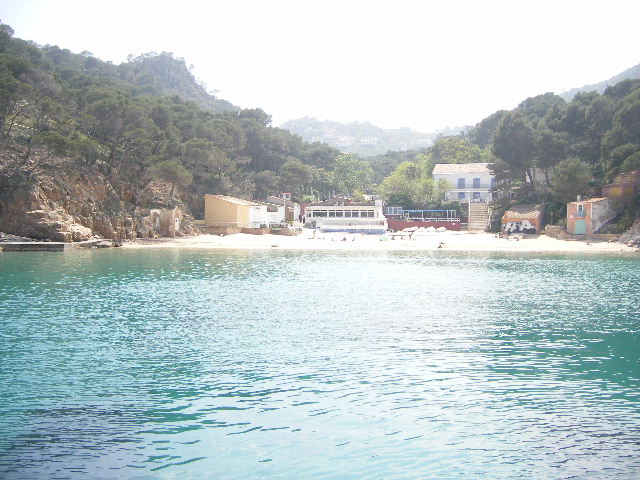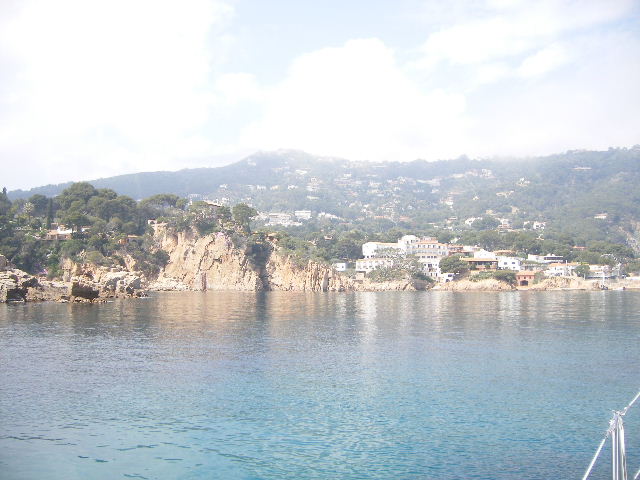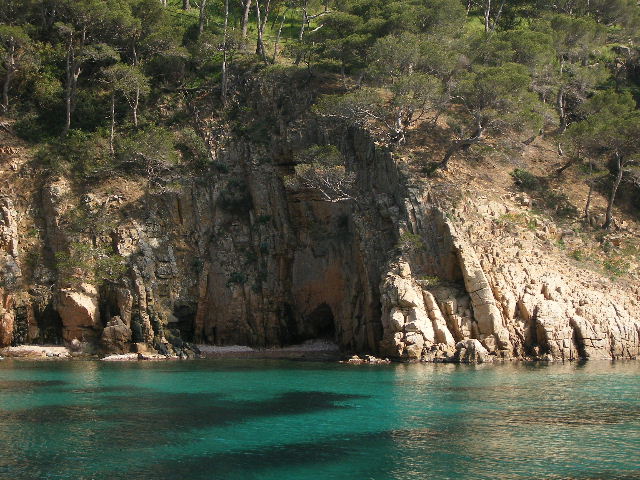 ---