37:25.92N 23:07.77E Submerged settlement of Paralia

Ariel of Hamble
Jim and Valerie SHURVELL
Wed 29 May 2013 16:08
27th May, 2013.

Between 1967 and 1979 on the northern side of Koiladna Bay the submerged settlement of Paralia was discovered.  The EC granted 295,000 euros for further excavations to be made during 2011 and 2013.  Wooden paths have been erected in the Franchthi Cave and outside paths have been established with small rocks placed either side to keep visitors to the main paths.
An amount of digging has taken place and they have established that the Franchthi Cave dates back to the Palaeolithic period 40,000 – 10,000 BC with the Mesolithic 9,000 to 7,000 BC above it and the newer Neolithic settlement 7,000 to 3,000 years before Christ would have been above the Mesolithic period.
The impressive size of cave and location of land around it, due to a number of different types of landscape from coastal plains to the cave served as a major residential site.
During the Palaeolithic and Mesolithic times the cave was used by hunters and fishermen who gathered food directly from nature using tools made of hard and sharp rocks such as flint.
During the Neolithic times the sea started covering the land and the settlement of Paralia started to submerge.  The work done by the team to bring this wonderful site of history to everyone's attention have uncovered skeletons, jewellery, and tools and dug out homes.  The work hopefully will carry on in the future.
We spent a couple of hours visiting the site and sitting on the shore enjoying the beautiful views out over the bay.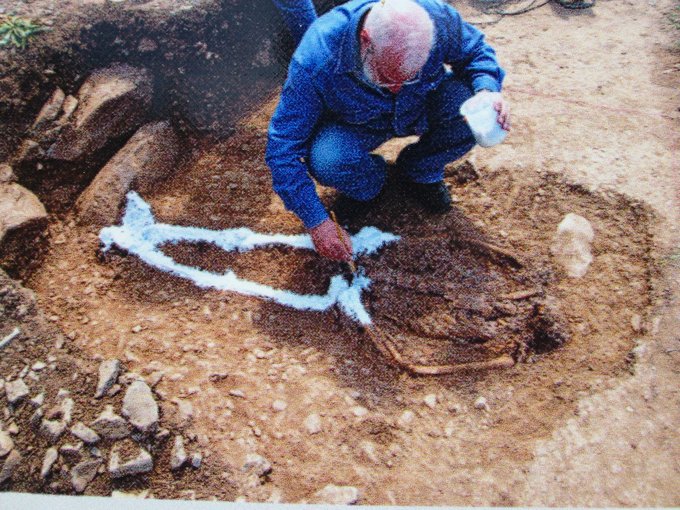 ---