36:33.10N 27:50.78E Monastery Bay, Panormitis, Symi, Greece.

Ariel of Hamble
Jim and Valerie SHURVELL
Wed 28 May 2014 17:16
Monday 26th May, 2014.
We left Knidos before the tripper boats and gulets arrive to show their customers the ruins and motored sailed 23.59 miles across to Monastery Bay on our way to Gocek.  It was a beautiful crossing with the mountains of Turkey, the islands Kos, Nisiros, Tilos, Rhodes and many small islands around us all the way.  Four Turkish gun boats were travelling past Rhodes going east.
The harbour is much quieter than last September with only six yachts in the bay.  The water temperature has improved to 30.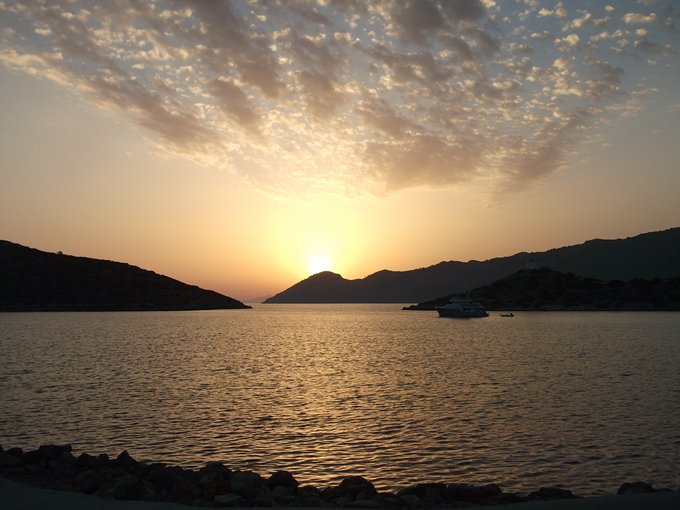 ---