Jason and the Argonauts - Volos

Ariel of Hamble
Jim and Valerie SHURVELL
Thu 1 Aug 2013 08:47
Friday 26th July, 2013.

On the way back from the monasteries we stopped on the harbour wall at Volos and were very lucky to see a replica of the ship Jason used according to legend to get the Golden Fleece back.
According to legend the Golden Fleece came from a winged ram sent by Hermes the god's messenger to protect two children, Helle and Phrixus from their evil stepmother.  Although Helle drowned Phrixus grew up in Kolchis which is present day Georgia where the ram was sacrificed and its fleece given to King Aeetes.  Years later, Jason, Phrixus's cousin set sail from the kingdom of Iolkos which is today Volos after his half brother usurped the throne.  Jason was in search of the Fleece which made its wearer invincible.  With a crew of 50 Jason went to Kolchis where King Aeetes set several tasks before relinquishing the Fleece.  After falling in love with the King's daughter, Medea Jason achieved his tasks and the Argonauts carried the Fleece back to Iolkos in triumph.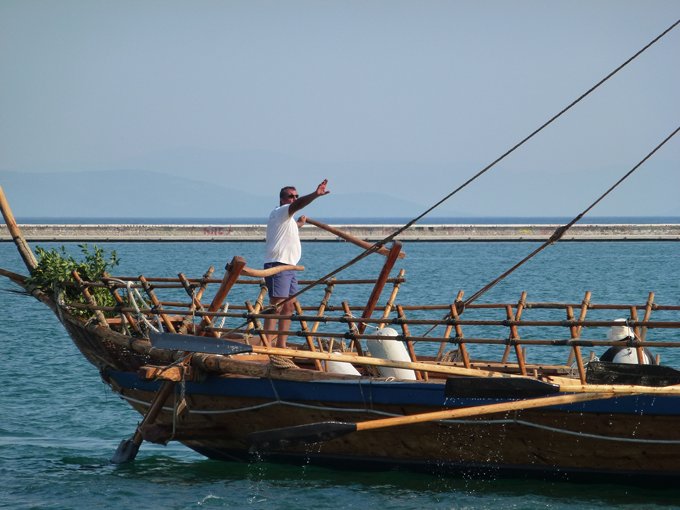 ---