38:21.97N 20:43.08E Vathi, Ithaca

Ariel of Hamble
Jim and Valerie SHURVELL
Fri 26 Aug 2011 07:36
Friday, 19th August, 2011.
We left Kioni in the early afternoon after an early morning swim and a wander to the village for coffee and ice-cream and another swim once we got back to Ariel as we were so hot.  The village is very small and quiet but while we were in the tavern a day tripper boat arrived and there were hundreds of people descending on the village.  The one-eyed Cyclops is famous all around the gift shops. 
We enjoyed the motor down to Vathi (Vathy) and the scenery was beautiful.  Vathi, the capital is also known as Ithaca town and is an attractive port.  Its brown roofed houses and beautiful pale painted houses are all around this large bay.  The surrounding hills were the site of the first settlement but the harbour itself was not occupied until the medieval period and Vathi become the capital in the 17th century.
After dinner we ventured ashore and enjoyed the lovely little shops and a wander along the quay where all the very big boats are stern-to before meeting another English couple for a drink and chat.  A beautiful little place for a holiday.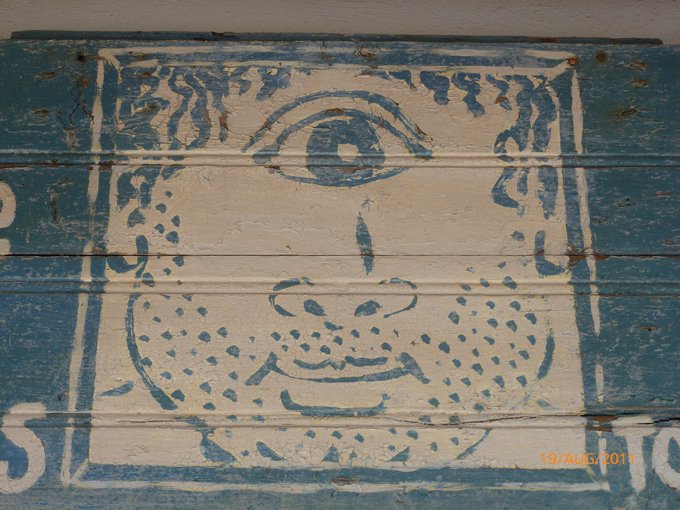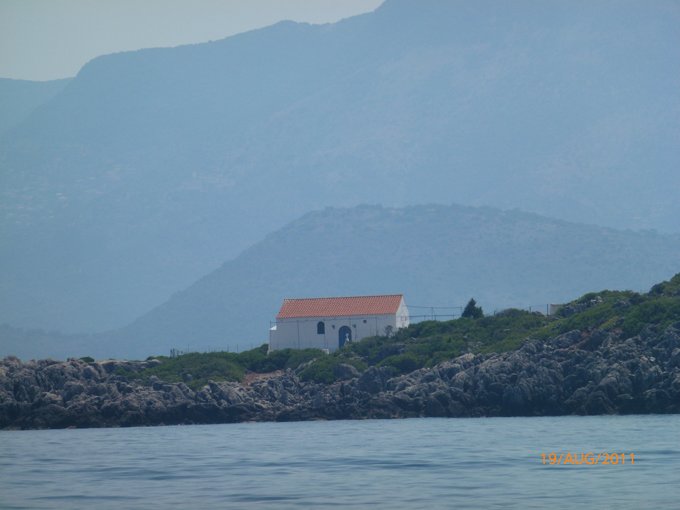 ---