37:30.35N 23:27.08E Poros

Ariel of Hamble
Jim and Valerie SHURVELL
Fri 2 Oct 2015 12:42
Poros
Monday 28th September, 2015.
The weather forecast is showing more thunder and lightning in the next couple of days so we are heading for Poros today.  We woke to a beautiful sunny cloudless sky but we need to be safe.
It was good to have the wind with us for a change and we managed to sail and tack for over half the distance of 25.4 miles.  Nicely anchored in Navy Bay we headed in the dinghy for the butchers shop which stays open until late just in case the weather sees us stuck on the anchor for a couple of days.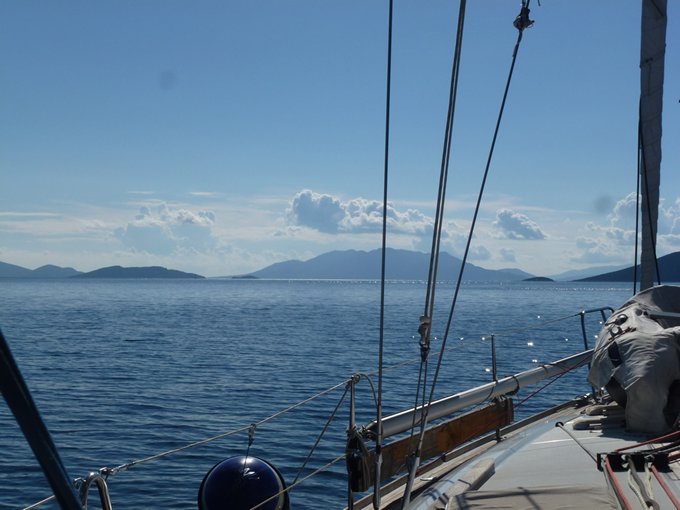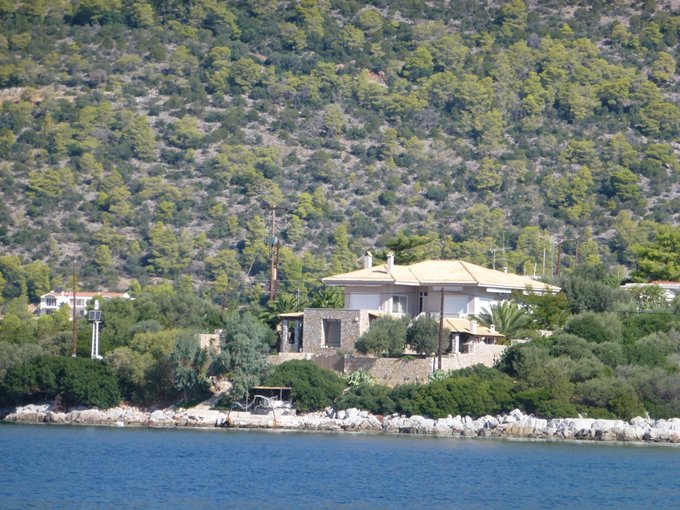 ---