38:22.13N 20:42.91E Vathi, Ithaca

Ariel of Hamble
Jim and Valerie SHURVELL
Mon 23 Jul 2012 20:03
Vathi, Ithaca.   Sunday, 15th July, 2012.
We left our two sets of friends and motored into the bay of Port Atheni, Meganisi to show Frank and Sue the working men's club.  Unfortunately, after the long walk up the hill in the hot sun the club was closed but we continued on until we came to the Meganisi Hotel.  They are very welcoming to non residents and after buying a drink we were able to enjoy their swimming pool with the marvellous view over the valley and down to the bay where Ariel was anchored.  If you want a holiday at a hotel with peace, quiet, marvellous food and views this hotel has it all.
We had lunch on board and then we set off for Vathi on Ithaca.  By now the afternoon wind was blowing a good 30 knots and as we headed further away from Meganisi Island and further away from land we reefed down and reduced our genny to half.  Ariel loves this type of sailing and with her set up correctly we made a quick passage past Kithros Island and into the Vathi channel.  Once we were inside the big entrance we were still being hit by the wind.  Jim took us up to the beach at the far end where we anchored and we were sheltered.  We swam and the wind appeared to be dropping as the waves out to sea appeared to be less so Jim and Frank decided they favoured on eating out and they made the decision to go into Vathi town bay and anchor near the town wall.  The wind was blowing straight across the mountains and down through the bay.  Whose idea was this Sue and I were asking ourselves?  The time was ticking on and I had offered dinner on board but the boys were set on spit roast lamb. By now it is dark and the anchor is dragging.   The boys set it again and it should be safe to go ashore they told us.  Just as we got to the quay in baby Ariel I noticed it appeared to have moved again.  Sue and I were left on the quayside with our wet shorts from where we were sitting at the front of the dinghy taking all the water splashing over and off the boys went again to re-anchor.  Sue and I had wandered around looking for a restaurant but by the time the boys appeared it was closed but on approaching them they reopened for us. As they are all complaining the visitors numbers are down by 40 percent probably every euro helps and not a good idea to turn away four customers with cash in their hands.  Credit cards here are a no no in most restaurants. Three of us anchor watched until gone 2 o'clock when we felt we were definitely not moving any more.  Several boats dragged many metres and one until it reached the shallow water by the quay and couldn't go any further.  Unfortunately, our Delta anchor does not always dig in especially in ground which is regularly ploughed up.  I have a feeling we will be digging deep for a new anchor very soon!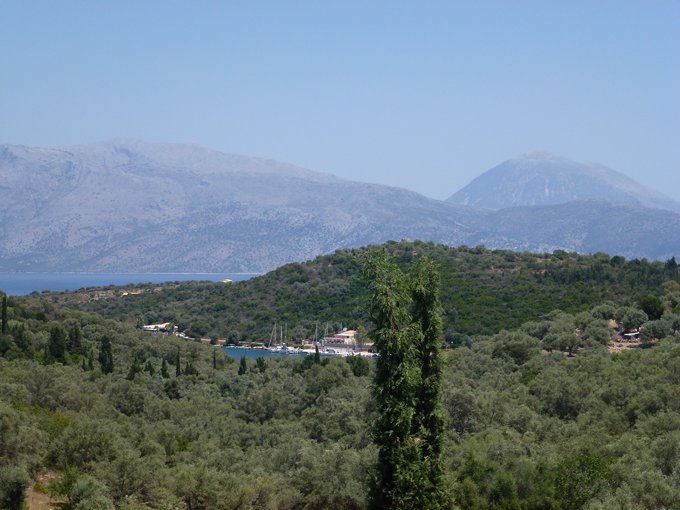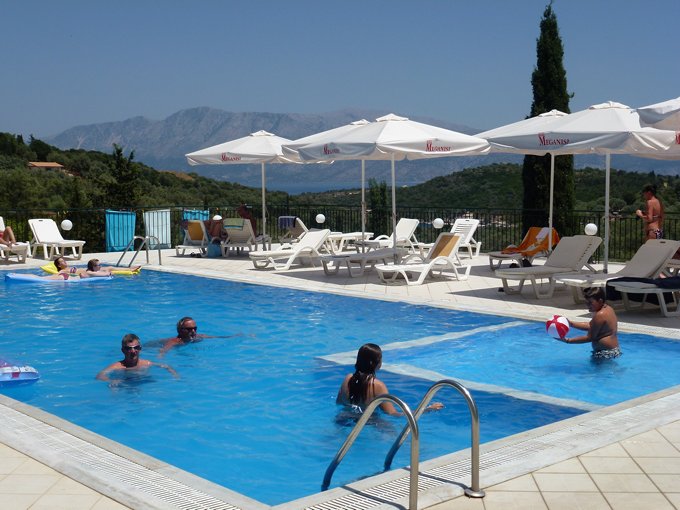 ---