43:00.50N 06:22.70E Ile Cros

Ariel of Hamble
Jim and Valerie SHURVELL
Sat 19 Jun 2010 08:47
43:00.50N    06:22.70E         Ile Cros
Saturday, 5th June, 2010.
Our friends Trisha and Clive phoned to say that they were at Ile Cros on a buoy and we should go over as it is beautiful.  We sailed the 8.6 miles very nicely and even one boat tried to take us on but they didn't win and fell behind very quickly. A little competition is good if you are winning.
Ile Cros is the highest island of the Iles d'Hyeres at 679 feet although the steep and cliffy coast gives it the appearance of being higher. There are a lot of don'ts on this island such as no fishing around the island, no anchoring, no dogs, no smoking, no camping etc. etc. but it is very beautiful and obviously the place to go with your yacht.  The island is densely wooded and has many freshwater springs and is protected as a nature reserve.  We walked up to the old fort around the coastal path but it is very undeveloped and hard on the feet.  The area around the little harbour is where most little cafes, houses and the famous restaurant "Manoir d'Helene are situated. The restaurant is named after the heroine of Melchoir de Vogue's novel, Jean d'Agreve which is set on Ile de Port Cros.
The water temperature had improved to 24.8 and when we met up with our friends we all went in swimming from their boat, our first time this year.
The next morning we decided we would return to Porquerolles for a couple of nights as we enjoyed it there very much while Trisha and Clive were moving east.  On our way out past Bagaud I spotted a dolphin much to our surprise as we have not seen any for over a thousand miles.  It appeared to be fishing on its own not far off the island.
We swam, walked and spent two days relaxing at Porquerolles before we moved on Tuesday, 8th June to St. Tropez.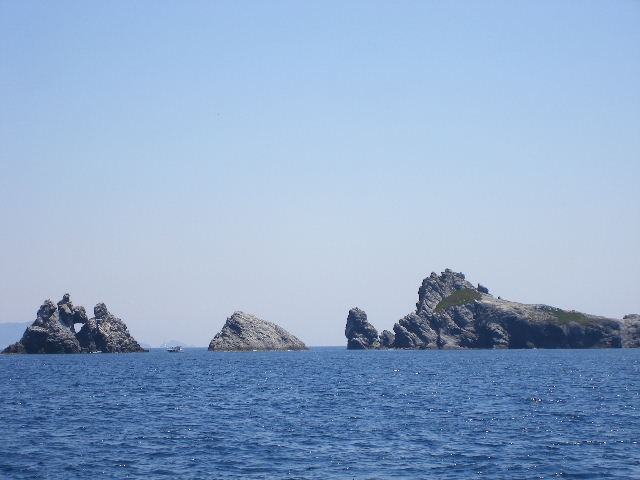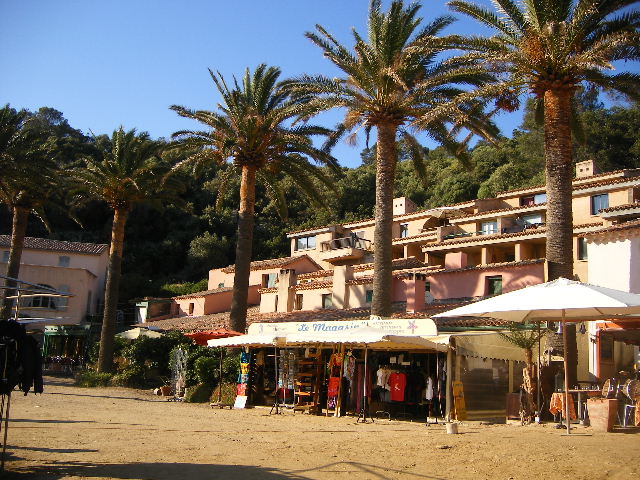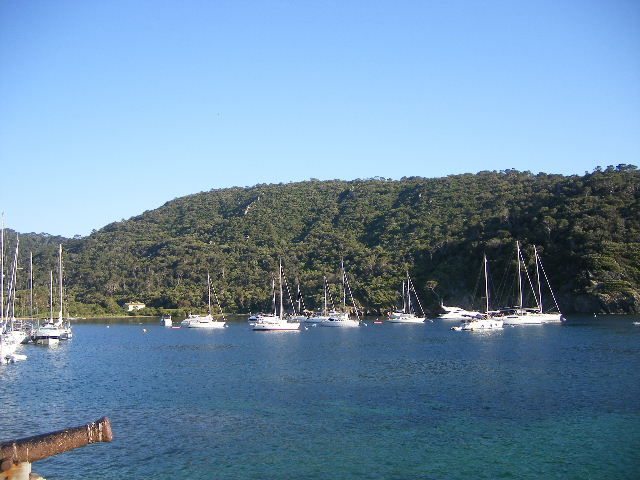 ---