A new summer season in Greece

Ariel of Hamble
Jim and Valerie SHURVELL
Wed 13 May 2015 16:37
Monday 11th May, 2015 
A new summer season in Greece
We flew back to Athens on the 6th May to find beautiful sunshine and a much warmer climate than we had left in Epsom. The early Easyjet flight from Gatwick was very uneventful and with the tail wind we arrived 20 minutes early.   No more central heating for a while!
Ariel was sitting waiting for us where we had left her.  She was very dusty but nothing we could not fix with a hose.  We have spent four whole days washing and polishing and doing all the little jobs necessary after a winter of being closed up.
We have met up with some very nice English people whom we will probably see again on our travels and shared some lovely Greek meals.
Today we were launched and are now bouncing around on a buoy in the bay not far from the boat yard.  We saw our first turtle this season as we reached the buoy.  Thunder is out in the distance and lots of clouds have formed with a strong wind whistling across the water. Might be an eventful night on the high seas.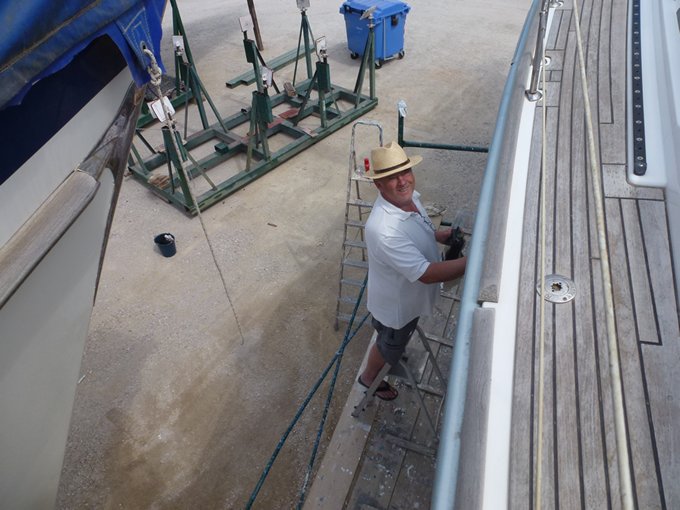 ---