37:18.871N 023:08.542E Porto Heli

Ariel of Hamble
Jim and Valerie SHURVELL
Sat 2 Jul 2022 19:17
Before we left Astrous Jim's three cousins walked up to the old castle for the pleasure of the views. After a fabulous meal at the oldest restaurant in town opened In 1874 the night before they wanted or needed a walk.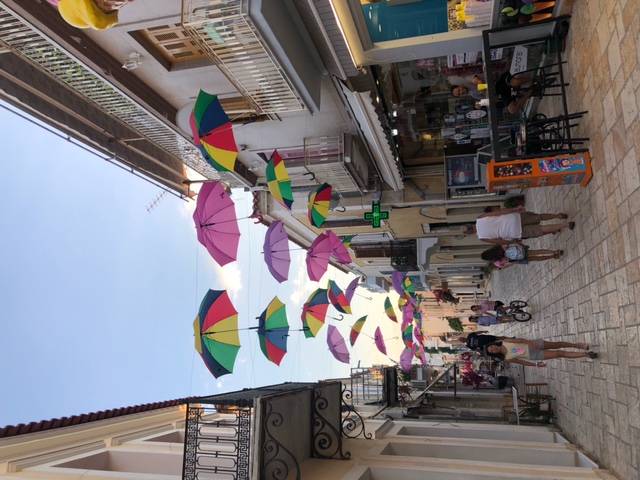 Astrous is a fabulous little town with a beautiful waterfront. Lots of history and interesting houses with lots of waterfront restaurants and hotels together with a water inflatable area for kids and at the end of the beach a nature reserve.
We left Astrous and headed out across the gulf towards Porto Heli. Jim had the fishing rod out but very soon the wind got up and we were going along doing 6 to 7 knots on the genny. I cooked the fresh prawns and we had a super lunch on the move. As soon as lunch was over the afternoon breeze set in and we were tanking towards Porto Heli. We pulled into one of our favourite bays and swam before anchoring outside the usual hotel for the night. A wander to town for another lovely meal ended our day nicely.

---