38:57.20N 20:45.31E Preveza

Ariel of Hamble
Jim and Valerie SHURVELL
Fri 2 Sep 2011 18:34
Wednesday, 31st August, 2011.
Today is Gordon and Jeannie's last day so we left Nidri for Preveza in order for them to do the reverse journey to catch their flight from Corfu.  Jim and I had a swim after breakfast which is normal for us before we headed off to Levkas for the one o'clock bridge.  With lunch cooked and ready to go once out of the canal I was disappointed to hear the sails were been made ready to hoist as the wind was blowing and as most people know Jim won't waste the free wind.  Lunch had to wait until we were tied up in Preveza two hours later.
We wandered around and found a nice little tavern for dinner where the locals were eating.  It was a good end to Gordon and Jeannie's holiday.  They are looking forward to the 14 degrees back home!!!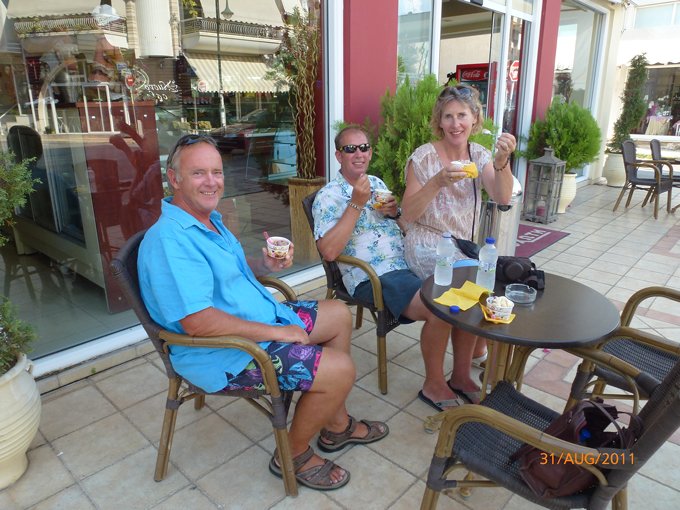 ---