Ermioni Friday, 5th October, 2012.

Ariel of Hamble
Jim and Valerie SHURVELL
Fri 5 Oct 2012 17:53
Ermioni
Friday, 5th October, 2012.
Ermioni is also known as Emioni, Hermioni or Kastri and it all depends what sign, book or chart you look at.  Ermioni's town is on both sides of the peninsular overlooked by a windmill and church on the hill as you approach.  We are on the quay in the main harbour where the hydrofoil comes into but we have seen a great number of yachts stern-to on the quay on the south side of the peninsular.  Both sides have tavenas upon tavernas all seeking your attendance at their tables.  The south side is good for swimming or having a drink and watching the sun set.
The town has everything from supermarkets, butchers, fish shops to a little Chinese shop stuffed full of clothes and shoes.  It appears to be a very prosperous town.  Spetsai, Ihdra and Poros are known as the golden triangle for wealth.
In the record books it records that a festival was held in honour of Poseidon at Ermioni and it may have been the site of the first small boat regatta in recorded history.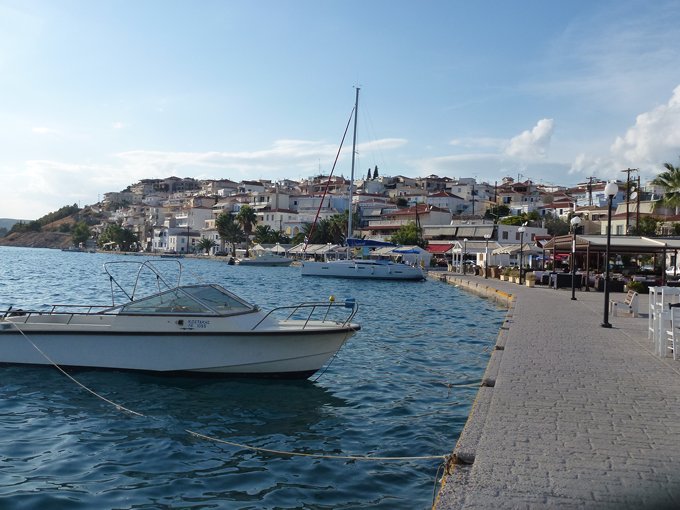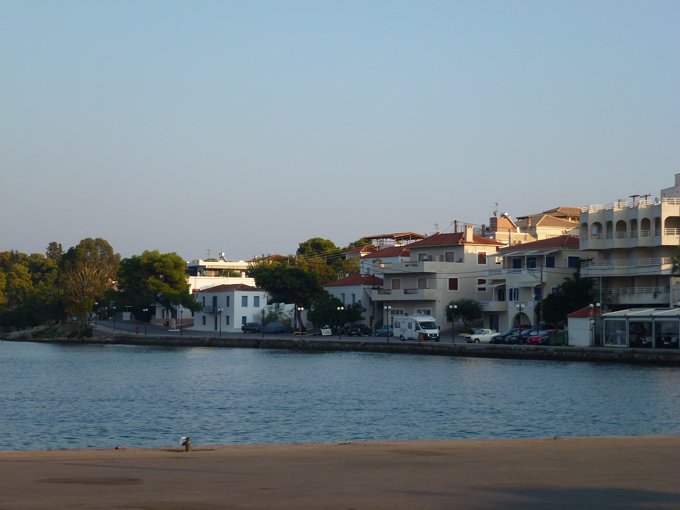 ---