Back to Ariel 8th September, 2015.

Ariel of Hamble
Jim and Valerie SHURVELL
Mon 14 Sep 2015 12:57
Back to Ariel
8th September, 2015.
We had a good journey to Heathrow and the flight was on time and it was not long before we were up above the clouds.  The scenery once we were over France of the mountains and the snow still on top of the highest was wonderful.  It was also lovely to see the landscape of Croatia with the mountains and the islands together out of one window.  A beautiful sunny day helped the viewing of such beautiful scenery as we flew down the Greek coast and circled and landed at Athens.  I could not spot too many yachts on the water.
Pop's cars were waiting for us and we were soon allotted our 24 hour hire car for the next stage of our journey.  The heat was nice after such a cool summer in England.
The first night after doing the shopping on the way we were just ready for a snack and early to bed as we had been up since 2.15 a.m.
9th September, 2015.
We washed Ariel and put out as many items  as we could.  The new chain was delivered and installed.  We deserved a meal out and went to the Barrel for a great dinner.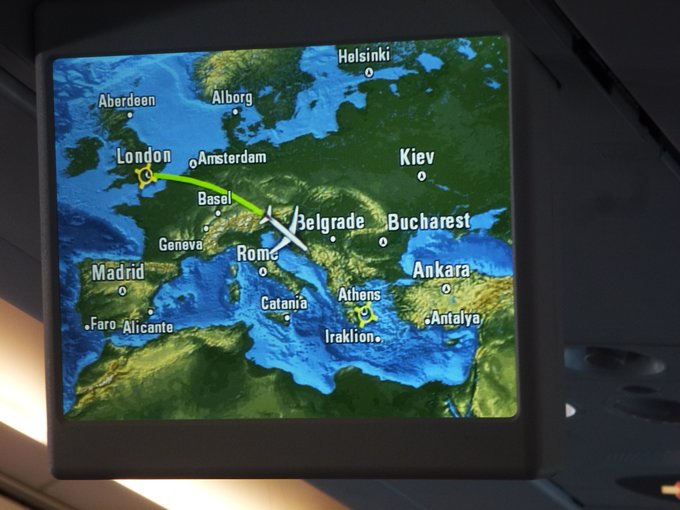 ---