36:55.34N 28:09.43E English Harbour, Degirmen Buku, Turkey

Ariel of Hamble
Jim and Valerie SHURVELL
Wed 28 May 2014 17:03
Thursday, 22nd May, 2014.
With sadness we left Cokertime Bay as the fish in the restaurant was excellent.  We had met an English and a Dutch couple and several of us swam together in the bay.  The outdoor shower at the end of the wall was very warm and a great extra.
We motored across the bay of Gokova for 20.1 miles passing the coal fire power station at Oren.  It took many years for the power station to be built due to public dismay.  Along the coast are the workers houses which were built to provide accommodation for their families.  The mountains on the Bodrum peninsula are part of the Kavak Dagi range and are very high which causes quite a down draft of wind across the water. Jim had the main up all the way motor sailing and in the end had to admit defeat and just motor.
English Harbour is a beautiful small bay surrounded by pine trees.  There were only four of us in the bay and we had peace and quiet and enjoyed swimming in the 28 degrees of water.  The sunset was great.
Nearing the end of the Second World War in 1944 the Special Boat Squadron used the bays for their training during the closing phases of the war in the eastern Aegean.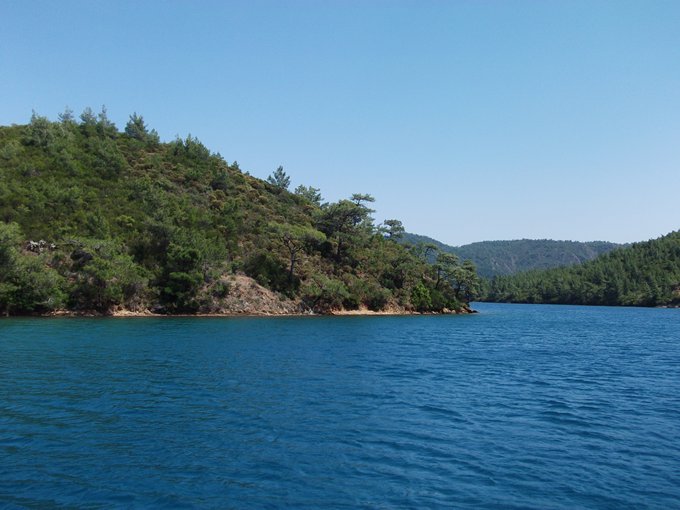 ---