Epidhavros – Sunken City

Ariel of Hamble
Jim and Valerie SHURVELL
Wed 26 Sep 2012 09:48
Epidhavros – Sunken City
Thursday, 20th September, 2012.
The recently discovered underwater city of Epidhavros is just in the next bay to the quay so we motored around the headland to the bay.  The waiter had told us it was in the first corner near the beach in front of the third house.  Well he was slightly right and there was fallen brickwork in the water and on the shore several rings of brick work in the ground which must have been a foundation of a house.
Our Irish friends looked at the photographs they had in a brochure and decided we needed to be in the next bay to where we were.  Yes, we were in the right bay now and we snorkelled and found several house foundations and huge terracotta olive oil storage pots with bases of at least 3 feet across.   Last month they dug up to complete statues, one is still in Epidhavros and the other has been sent to Athens to the museum.
 It was quite amazing and we spent at least 90 minutes swimming and enjoying ourselves over the area before we left for Aigina.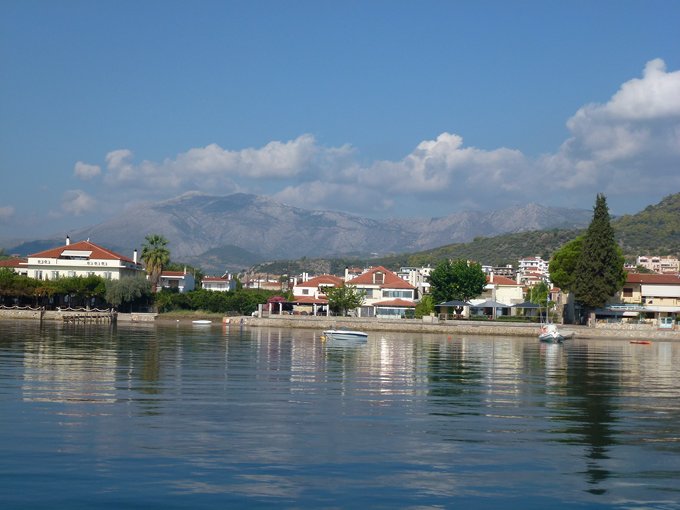 ---