37:31.040N 023:23.748E Poros

Ariel of Hamble
Jim and Valerie SHURVELL
Tue 14 Jun 2022 18:53
Sunday 12 June, 2022.

We were up early, had breakfast and were on our way by 7. The sea was quite confused around the headland and we headed out to get away from the island. The main was up and we could see the sea being calmer as we headed out. We knew this was going to be a long day and Jim persevered with trying to make progress but with the wind on the nose it was a matter of trying to make miles by trying different tacks. The weather forecast said the wind would drop for a short period and swing from north to south. That never happened but the sea did become calmer. During this time we saw tuna jumping and a family of dolphins 🐬. The island of Serifos stayed in our sights for at least 5 hours but once we passed the island of wind turbines (military site) the visibility was so good we could see Poros in the distance.
We saw very little ships but two which passed us was a ship carrying wind turbine metal posts and the blades was on the other one. Amazing size of blades.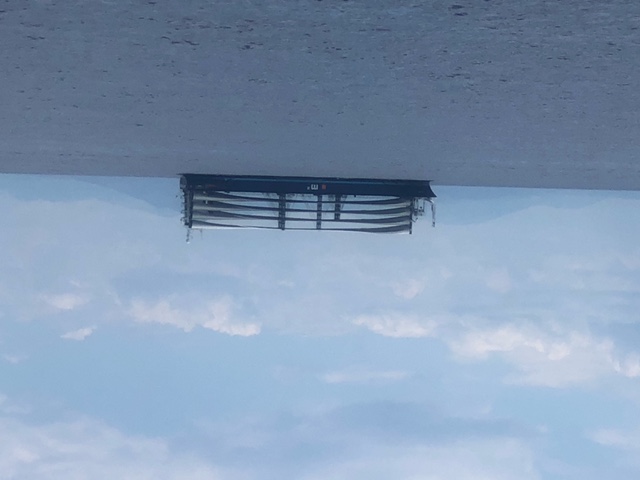 We took the sail down just before the channel into Poros. We checked out the quay, Navy Bay but everywhere was full. We hadn't realised it was a Bank Holiday weekend which is why Poros was busy. We headed up to the top end of the bay and found our friends and anchored. Med-Sail did have a flotilla of roughly 20 boats all rafted in the bay and they were having a great time partying but when we went to bed the singing was getting quieter👍.
We had travelled 58.6 miles in 12 hours and unfortunately we had to use the engine all the way. The temperature a little warmer at 24.6 degrees.

---