Idhra 2

Ariel of Hamble
Jim and Valerie SHURVELL
Tue 18 Sep 2012 14:29
Idhra
Friday, 14th September, 2012.
We enjoyed a walk around the town up and down the side streets and finding dead ends.  We went swimming in the afternoon from the rocks which the bar provides a ladder into the water as the wind was not so strong today and the sun was very hot.
Afterwards we decided to shower and change and return to the cocktail bar for the sunset with another couple whom we met in the afternoon.  There was quite a gathering and we had to find a table and chairs which we did on the upper deck.   I hope you like the photographs which I think are rather special.
Afterwards we walked further away from town along the coastal path to a little taverna overlooking a small harbour and the view was wonderful.
Saturday, 15th September, 2012.
We have decided to stay for a few days as there is suppose to be thunder and lightning today and wind from the NE and we are very settled in our quiet spot away from the powerboats and super yachts.  There is a Greek evening of music tonight which starts around 11 o'clock so we think we will make the most of Idhra.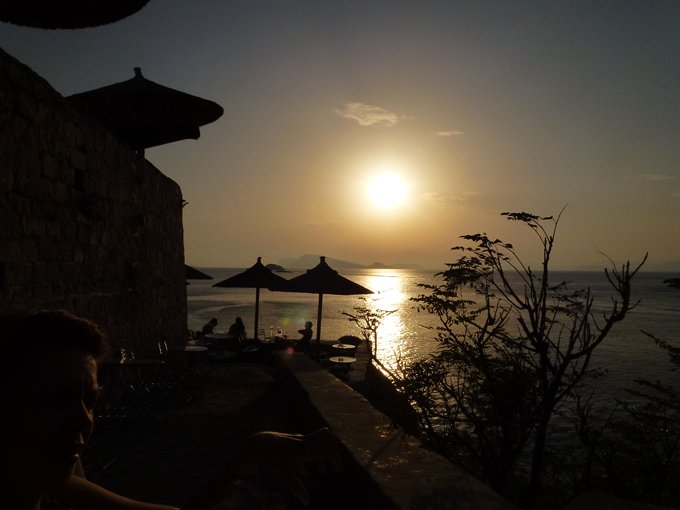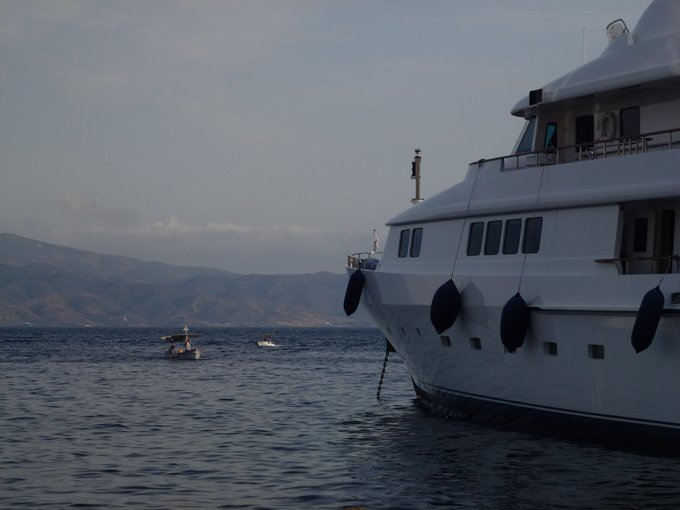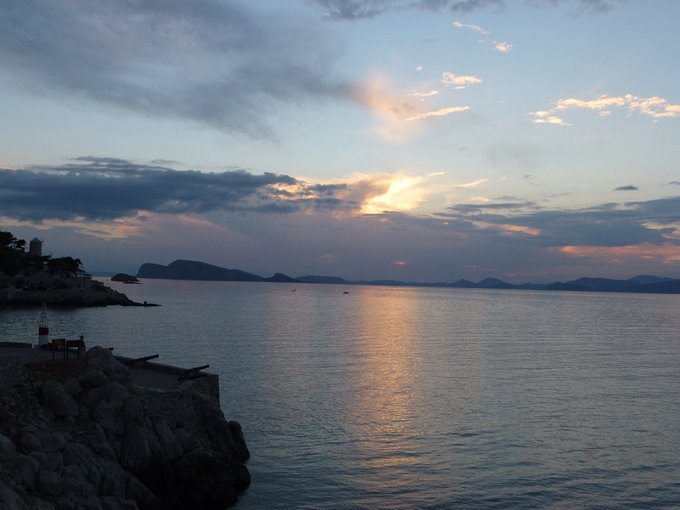 ---