38:15.30N 20:38.78E

Ariel of Hamble
Jim and Valerie SHURVELL
Mon 23 Jul 2012 18:52
Sami, Cephalonia   Sunday 8th July, 2012.
After ten days in the UK we are now back in Sami enjoying the sunshine with Frank and Sue.  Ariel was looked after very well and just as we left her, just a little dusty.  We watched the finals of Wimbledon drinking cold beers in a tavern overlooking the quay.  We were all very sad to see Andy come second but there is always next year.  The temperature most days is 35 to 37 and no rain in sight.  The wind blows in the afternoon most days which is a relief and usually stops after the sun has dropped behind the mountains.
Sami is a beautiful little village but as all the locals tell us the visitors are down by at least 40 percent this year.  Sami was completely destroyed in the 1953 earthquake and had to be completely rebuilt but with the green wooded slopes above the village it looks wonderful.  Captain Corelli's Mandolin was filmed here and one of the extra's to help the village the film company built a road to the next little bay where they filmed all the boat activities and added the pontoon where the love scenes were filmed.  The pontoon has now been removed as visitors took home with them pieces of wood from the pontoon and so much was taken it became dangerous.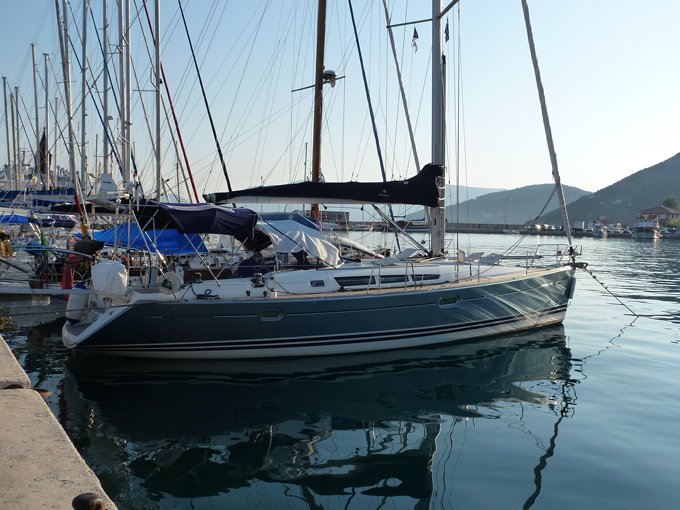 ---