37:11.014N 01:49.069W Garrucha

Ariel of Hamble
Jim and Valerie SHURVELL
Fri 4 Sep 2009 20:15
37:11.014N  01:49.069W   Garrucha
2.9.09  50 miles sailed
A fast day on the water with Ariel.  Down wind with a full mainsail and a spinnaker pole on the genoa. Surfing down the waves at over 9 knots at times.
We left Almeria at approximately 9.30am and we were in Garrucha harbour by 5.30pm. The course took us along a relatively sparsely inhabited part of the Costa Sol.  We went past some very large and impressive cliffs and headlands.  The terrain was so hostile that most of it has not been built on at all by the Spanish. Some remote bays had a few houses and on the top of some rocky outcrop headland promontories were built large villas.  'King of the castle' was the comment and getting away from it all with no neighbours.
Off of one headland a solitary large dolphin leap clear of the water and did a large belly flop into the water.
Once inside Garrucha harbour the now familiar problem of no available spaces for visitors so we dispatched the anchor in the middle of a large empty space in the outer harbour and here we sit alone.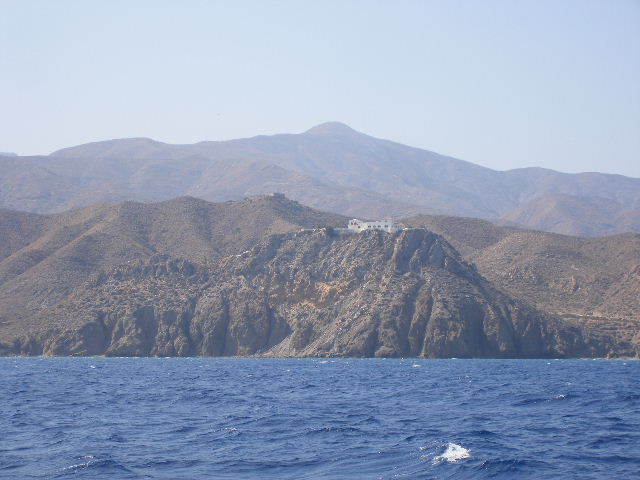 ---