46:09.275N 001:09.040W La Rochelle

Ariel of Hamble
Jim and Valerie SHURVELL
Fri 26 Jun 2009 15:54
46:09.275N 001:09.040W     La Rochelle
14th June, 2009.
We left La Sables after refuelling and headed down to La Rochelle with bright sunshine on our backs. Due to light winds we used the blue and white spinnaker for the first time this trip. We arrived at La Rochelle around 8 p.m. after slowly moving along the coast of Ile de Re as we needed to arrive at the earliest 2 hours before high water and up to half an hour afterwards.
We phoned ahead for a space in the inner harbour and to request for the bridge to be opened for us.  While we spent half an hour or so waiting for the bridge to open we motored into the outer harbour passing between the two towers and you can feel the wonderful sense of history.
On mooring in the Bassin La Flot I cooked our dinner and had drinks with a couple in their yacht next door, who have been sailing for the last 5 years from England and have only got to La Rochelle so far.  Unfortunately, I was bitten alive by mosquitoes during the evening and suffered an allergic reaction with 86 bites up my legs.  Jim who was complaining he had been bitten counted his and he actually only had 5 bites.  I didn't feel the little darlings at all!!!!!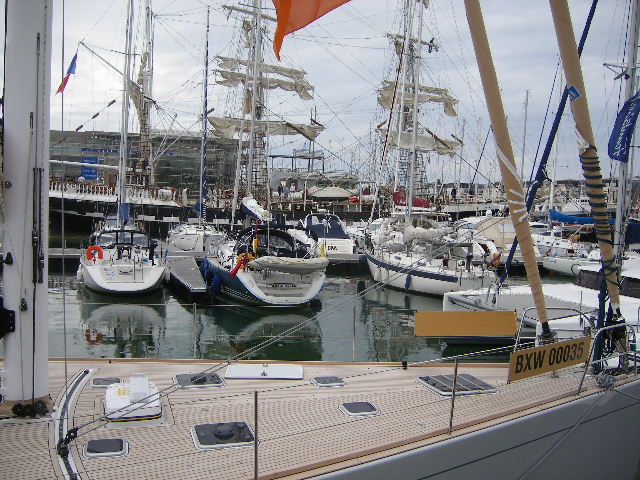 ---