38:27.31N 23;35.38E Chalkida (Khalkis), Evia.

Ariel of Hamble
Jim and Valerie SHURVELL
Fri 19 Jul 2013 15:19
Monday, 15th July, 2013.

We were up early again and left the little harbour of Voufalo just in time to see the sardine boat out in the bay gathering up its nets.  Hundreds of shearwaters were on the water which to a fisherman was a good sign so out came the fishing rod but unfortunately we tried  for about twenty miles without success!
Once away from the bay we were sailing with a few gusts coming down over the mountains but once on our course we lost some of the wind but we were still sailing but now we let out the one reef and were sailing up to Chalkida or Khalkis as it is known.  We had fun going under the road bridge which joins mainland Greece with the island.
We have paid the port authority 18.77 euros to be able to pass through when the bridge opens during the night.  The water has a very strong current and for fifteen to twenty minutes every evening it slows and the bridge can open and yachts and motor cruisers can pass through.  Unfortunately, they cannot tell anyone until the time what time it will open so we have to be ready on the radio from 9.30 p.m. and wait until we are called.  Everyone knows someone who has had good and bad experiences over the time delay.  The best we can hope for is 9.30 but one poor boat had to wait on their evening until 3.00 a.m.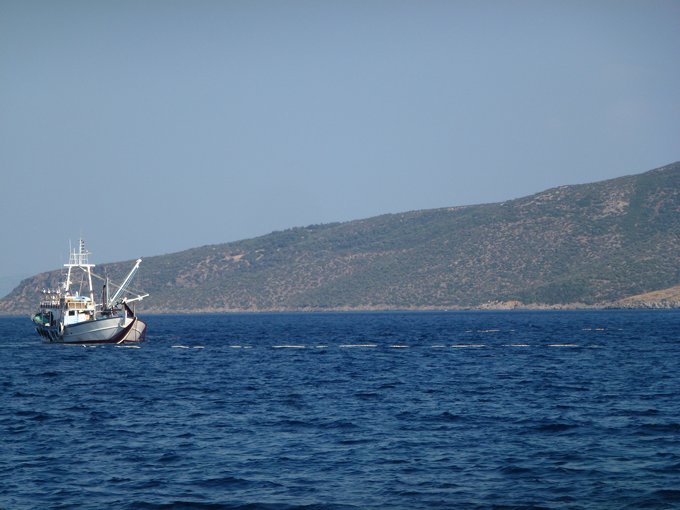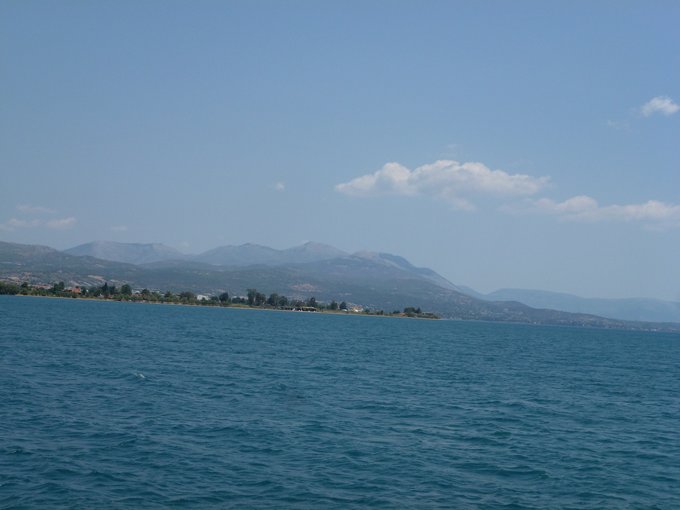 ---