43:16.28N 05:18.12E Iles de Frioul

Ariel of Hamble
Jim and Valerie SHURVELL
Wed 26 May 2010 07:40
43:16.28N   05:18.12E         Iles de Frioul
Jim and I walked with Alison and Steve into town where we said goodbye as they headed off to the station in a taxi.  It was sad as we had had a great week and lots of laughs.  After a little shopping we left Marseille for the Iles de Frioul which are two large islands with bays and coves which are very popular with local yachts.
On our way we past Ile de'If, another island lying off the eastern side of Frioul. The medieval chateau on the island had been used as a prison for centuries.  Protestants and others were quartered here before serving their terms as galley slaves.  In the 19th century, opponents of Napoleon III were imprisoned here.  The most famous prisoner of the Chateau was fictional, the Count of Monte Cristo.  The story is taken from the real life prisoner kept in Fort Royal on Ile Ste-Marguerite off Cannes which was transposed to Chateau d'If.  For the day trippers the guide's show you the cell where Edmond Dantes is suppose to have languished.
As the wind had subsided we thought we would anchor just past Cap Pte Debie and this is where we quite happily stayed for three nights.
We used the dinghy to go ashore Saturday and Sunday night and we walked into Port de Pomegues for ice-cream along the high cliff walk. 
We were joined by at least 50 boats on Sunday and many were jumping into the water which was quite clear.  I did get as far as the steps but decided it was only 18 degrees I would wait to another day.
The islands were owed by the military but they have now been sold to Marseille town and the islands are to be developed.  So far only the small marina and a few flats and restaurants have been developed.  The islands are quite bear but there are several old forts which need repairing and of course there are the sea gulls.  Quite a few small babies are being protected by a large family of adults.  The scenery is wonderful and the night lights on the main land are very special.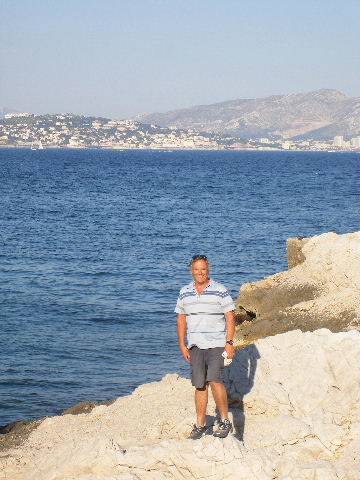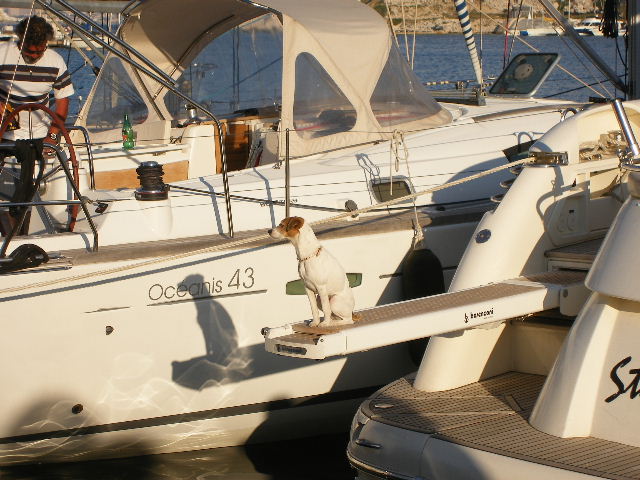 ---