37:45.84N 23:07.51E Korfos

Ariel of Hamble
Jim and Valerie SHURVELL
Wed 1 Oct 2014 10:15
Wednesday 24th September, 2014.

Frank and Sue arrived on the early ferry on Tuesday.  We hired a car and spent the afternoon exploring.   We took in the new cathedral and the Temple of Athena before driving down to the beach and swimming.
The next morning we filled up with water and were soon on our way.  The sails were soon out but very soon we lost the wind and had to motor sail to Korfos bay a distance of just over 16 miles.  We had a great lunch on the move as we talked and caught up on all the news.  No sign of any dolphins.
The space on the small jetty was empty and we were able to go along side which made a nice change from stern too.  Other boats soon followed us in so we were not on our own.
We swam off the beach before enjoying a very nice meal at Papa George's restaurant in the evening.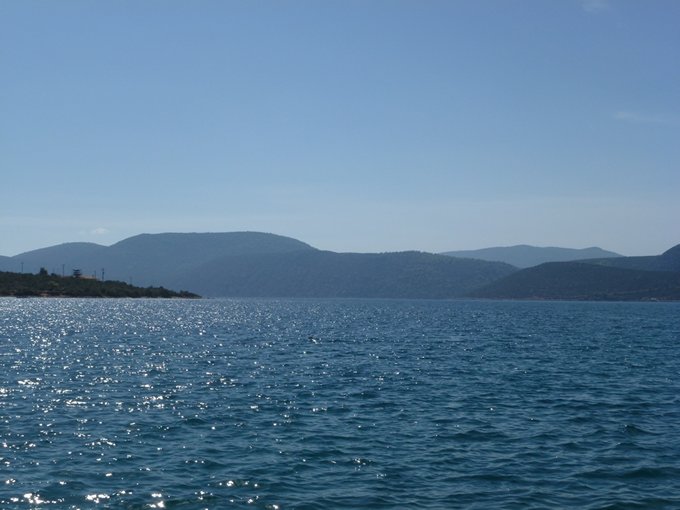 ---