39:06.61N 23:39.29E Panormou, Skopelos.

Ariel of Hamble
Jim and Valerie SHURVELL
Fri 9 Aug 2013 17:13
Thursday 8th August, 2013.

It was time to leave Loutraki and move down the coast to Panormou.  We are enjoying Skopelos as the beaches are wonderful and the scenery beautiful.  It was only five miles to our new anchorage just in front of the writer Michael Carroll's house.  We passed Dhasia island on the way with its man made cave which was once used by a lady pirate who died long ago.  We could see people on the beaches of Elios and Milia where Mamma Mia was filmed on the beach.
Panormou has a great beach and a few toys for the holiday makers.  The beach is not packed and just great for families as the water is so clear and blue. There are lots of lemon and lime trees growing just by the beach area.  One resort we noticed which appears to have holiday homes has a lift so you don't have to walk down to the beach!
I noticed several paintings by a local artist in one of the restaurants where we stopped for coffee.  We plan on being here for a few days as it is just beautiful.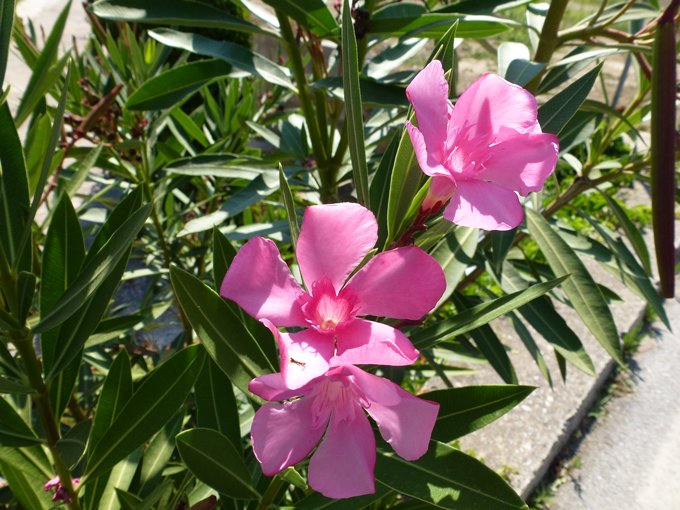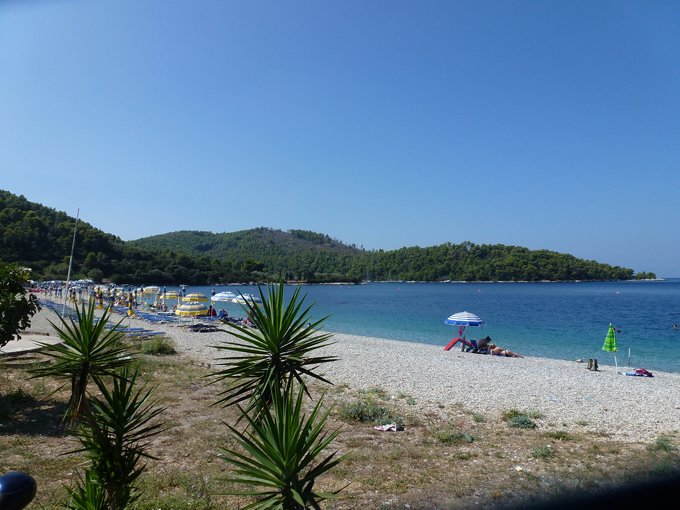 ---