Trip to Rorke's Drift and Isandlwana

Caduceus
Martin and Elizabeth Bevan
Tue 22 Nov 2016 22:00
Date Sunday 20 to Tuesday 22 November 2016
Elizabeth organised an excellent trip to view the site of the disastrous Battle of Isandlwana and the heroic defence of the Mission Station at Rorke's Drift. We stayed for two nights at the Rorke's Drift Hotel, owned and run by retired Irish Guards officer Charles Aitkenhead, which provided a very comfortable base with stunning views. Let the pictures tell the story.
The Rorke's Drift Hotel from across the river. The Mission Station is some 1 mile to the right of the picture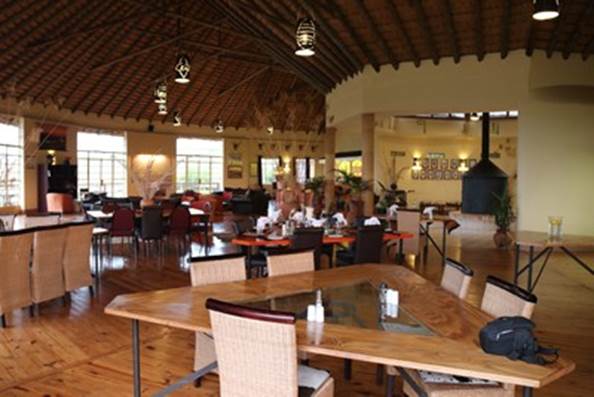 The open plan public area of the hotel was very comfortable
with views over the surrounding countryside. This is the site of the original ford, or drift, as the sun was setting. The site is named after the man that set up the original trading post at what was to become the Mission Station
The hotel even provided a Jack Russell to keep us company
Paul Garner, our guide for a day's tour of the two battle sites was an excellent raconteur with an amazing knowledge of both the historical background and the actions that took place in 1879.
The sphinx like hill of Isandlwana. The white cairns mark graves, they were erected after the battle over the bodies of the British soldiers, where they fell. The battle was a complete disaster exacerbated by poor intelligence, non-existent communications and lack of understanding of the military capabilities of the Zulu army
The two buildings occupy the sites of the original mission church and hospital at Rorke's Drift
The wounded, trapped in the hospital, detailed to defend them had to escape cross this ground to reach the relative security of the mission church. The story of the exploits of those days are quite remarkable and testament to the indomitable ability of the British soldier when well led
The British Memorial at Rorke's Drift
The very fine memorial to the Zulus who fell at Rorke's Drift. It is a leopard reclining on a heap of Zulu shields
---